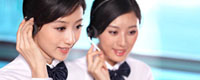 Name: Cassie.Huang
Tel: +86-755-27864416
Fax: +86-755-27864653
Mobile: 15989366182
E-mail: cassie@rxxdisplay.com
Skype: live:cassie_1191
QQ: 2850818618




Company News
>> Sharp developed a flexible OLED panel did not let Hon Hai disappointed 27th,Feb,2017
One of the main reasons for Sharp's acquisition of Sharp is to look at Sharp's panel technology, hoping to supply the panel to Apple, and even aim at the OLED panel orders that the iPhone might use, while the OLED Panel, Sharp, although not currently have OLED panel production equipment, but Sharp did not let Hon Hai disappointed, the relevant technology research and development did not put, not to Korean factory in the United States, Sharp has learned to have developed a free bending OLED panel product.
SAN FRANCISCO (MarketWatch) - Sharp has developed a flexible OLED panel for applications such as smartphones, and Sharp's Paradise has developed a trial that is 3.4 inches in size and uses Sharp's IGZO technology The
It is reported that Sharp incorporated in Hon Hai's after the plan to strengthen the OLED panel business, it is accelerating its own technology research and development, expect to develop their own technology, in addition to attacking Apple and other smart phone orders, but also plans to develop more Kind of use; for the attack on the car machine orders, Sharp has developed a curved LCD panel products.
According to Yahoo Finance data, as of Taipei time on the 8th 11:45 am, Sharp contrarian rose 1.59% to 128 yen, far better than the Nikkei 225 index fell 0.31%.
According to the information released by Sharp, in accepting Hon Hai 3,888 billion yen after the investment, will drop 200 billion yen in the Kameyama plant set OLED panel R & D production line, try production lines and production lines, and Plans to begin mass production in early 2018 with the goal of producing capacity of about 10 million 5.5-inch OLED panels per month by the end of 2019, with an annual target of about 90 million PV panels for 5.5-inch smartphones, Target of 260 billion yen.