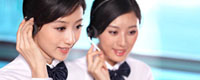 Name: Cassie.Huang
Tel: +86-755-27864416
Fax: +86-755-27864653
Mobile: 15989366182
E-mail: cassie@rxxdisplay.com
Skype: live:cassie_1191
QQ: 2850818618




Company News
>> LGD will provide OLED mobile phone panel for millet? 7th,Mar,2017
LG Display (LG Display) to ensure that multivariate customers, reducing dependence on LG Electronics (LGElectronics), plans to expand the sale of small size OLED panel customers, and the mainland smart phone maker millet supply negotiations have entered the final Confirmation phase. LG Display should begin production of OLED mobile phone panels for millet by the end of 2015, scheduled for shipment in the second quarter of 2016.
According to South Korea MTNEWS reported that the LG display for the millet in consultation with the 2010 OLED panel supply matters, is to confirm the delivery and delivery. South Korean industry sources, LG Display and millet is the supply price and supply for specific consultations, 2015 to complete the signing and the possibility of production is high.
According to sources, the LG Monitor and Millet currently set the target in the second quarter of 2016 shipments, so millet may be launched in the second half of 2016 equipped with OLED panel smartphone.
LG has been working with millet for some time. The current LG display is the main supplier of millet mobile phone panels, and its recently launched new 55-inch millet TV also uses the LG display panel. In 2014, millet has shown a smart panel using OLED panel samples, speculated that the OLED panel also from the LG display.
The contract will allow the LG display and millet in the 2016 career strategy to produce synergy. LG Display to consider the mainland smartphone factory, Apple (Apple) and other OLED panel to enhance demand, promote the expansion of the supply of small size OLED panel. LG announced in August that it would invest 1 trillion won (about $ 860 million) to add production lines by 2017 years ago to the Gyeongsangbondo Gumi Factory, which produces small-size plastic OLED panels.
Korean industry believes that the LG monitor is trying to reduce the dependence on LG Electronics smartphone G series products. On the position of millet, and LG display cooperation, you can enhance the product and brand image.
South Korea industry, said millet mainly sell low-end products, but to maintain the product and technology itself high-end strategy. Decided to launch the OLED panel equipped with smart phones, but also from the same context.
However, it is understood that between the LG display and millet, OLED mobile phone panel offer is still fierce attack and defense. Even if millet decided to launch high-end products, fear will not easily give up has been through low prices to enhance the market share strategy. South Korean industry sources said the two sides to reach an agreement, may take to reduce the unit price, but to extend the contract period and ensure the number of procurement methods.