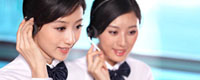 Name: Cassie.Huang
Tel: +86-755-27864416
Fax: +86-755-27864653
Mobile: 15989366182
E-mail: cassie@rxxdisplay.com
Skype: live:cassie_1191
QQ: 2850818618




Company News
>> LG continues to expand the OLED production line will soon completely replace the LCD panel 10th,Mar,2017
By the end of next year, LG Display will significantly enhance their OLED display panel production, from the current 34,000 to 59,000 to 60000 between the block. And this expansion of LG invested more than 850 million US dollars, and only the original LCD production line into a part of the OLED production line. In addition, LG Display will also invest an additional $ 263 million in the production flexible OLED panels.
LG continues to expand the OLED production line will soon completely replace the LCD panel
Currently on the flagship smart phone, OLED display has been very common, and now this new display panel has been extended from the smart phone to the high-end full-size TV products. However, the current large-size OLED panel production process and cost are relatively high, so there are some difficulties.
However, with the LG Display investment, in addition to improving the output of OLED, but also with the LCD display panel decline. Earlier this month, Panasonic has announced the halt in the Japanese LCD production, while starting from the LG Display procurement OLED display panel, I believe that with the OLED panel market continues to develop, the future OLED will become more and more areas in the mainstream.