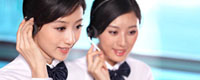 Name: Cassie.Huang
Tel: +86-755-27864416
Fax: +86-755-27864653
Mobile: 15989366182
E-mail: cassie@rxxdisplay.com
Skype: live:cassie_1191
QQ: 2850818618




Company News
>> Once no one questioned Samsung AMOLED technical victory 17th,Mar,2017
Apple in 2017 will be released using AMOLED panel iPhone mobile phone news, since the second half of 2016, AMOLED technology related topics, has broken through the scope of the industry, as mobile phone users and even the streets of the hot talk. The display technology based on organic light-emitting diode (OLED), discovered by Dr. Deng Qingyun of Hong Kong, is becoming the core of next generation display technology through the penetration of small and medium size display market in smart phones. Industry experts say OLED Display technology and the current mainstream LCD technology, will be in the market parallel 3-5 years, and then, OLED technology will replace the LCD as the dominant display market.
How can OLED replace the popular LCD technology that has been popular for more than a decade and has a wide range of market applications? More gorgeous colors, more slim structure, and flexible physical properties such as the advantages of OLED in the comparison has a capital beyond the LCD. The current global display of the market is in a critical period of technical iteration, in any field, the establishment of first-mover advantage for the future market competition is essential, step by step, step by step. So at this stage of the OLED market who has a first-mover advantage? Is South Korea's Samsung.
In 2016, the global OLED panel market, Samsung from South Korea almost dominate the full market share, market share as high as 95%. According to the report submitted by KGI predicted that in 2017, OLED panel global shipments up to 550 million, the growth rate of up to 50%; which can be bent OLED panel shipments will reach 190 million to 200 million, Or even up to 400% to 450%, is expected to be part of the Samsung more than 90%.
From 1999 until 2012, Samsung has maintained a global LCD panel manufacturing dominance, which is the rapid development of liquid crystal display technology, and in the home appliance market will be killed in the CRT TV film does not leave the period, Samsung to lead the technology and Huge capacity in the LCD panel this strategic resource market dominate the ten years. The data show that Samsung's first OLED panel production is in 2007, the OLED technology investment R & D time earlier, obviously, Samsung enjoy the LCD market to bring huge profits when the huge profit, it is already thinking "What is the LCD display?" The problem.
Samsung from October 2007 mass production exclusive AMOLED (active OLED display technology) panel, as of February 2016, Samsung cumulative output AMOLED panel number exceeded 1 billion mark. Over the past 10 years, these advanced display technology panels have been increasingly used in smart phones, digital cameras, laptops, handheld digital devices, smart wear and other products, especially Apple decided to IPhone using Samsung AMOLED panel, will lead to more applications in the market demonstration effect.