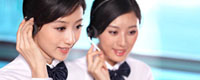 Name: Cassie.Huang
Tel: +86-755-27864416
Fax: +86-755-27864653
Mobile: 15989366182
E-mail: cassie@rxxdisplay.com
Skype: live:cassie_1191
QQ: 2850818618




Company News
>> BOE 2016 to vote on two AMOLED 6 on behalf of the line 17th,Mar,2017
China's panel army rise, in addition to fight LCD expansion, the Chinese manufacturers will also look to the OLED, such as BOE announced in 2016 two AMOLED 6-generation line plan, in addition to the construction of Chengdu case, the end of October this year, And Mianyang city government finalized 6 generation AMOLED construction plan, 28 has been held in the groundbreaking ceremony, actively launched OLED layout.
28 China Mianyang Hi-tech Development Zone in Sichuan Province held a groundbreaking ceremony, announced after Sichuan Chengdu plant, and then build a new 6-generation AMOLED production line. The project investment amount and production and Chengdu AMOLED 6 on behalf of the line investment project is almost the same, BOE and Mianyang city government jointly set up a joint venture subsidiary, the registered capital of about 26 billion yuan, and the total investment amount will reach 46.5 billion yuan.
Mianyang new plant is expected to officially completed in 2019 production, the initial production capacity of the monthly production of 45,000 (substrate size 1500mm x 1850mm) glass substrate, mainly focused on smart phones, wear devices, AR / VR display screen, car display system product.
In February last year, Jingdong and Sichuan Chengdu municipal government signed two projects, the layout AMOLED 6 on behalf of the line, the official expected a two phase in 2017 and 2018 in the second quarter of production, the total capacity of the same month in the 48,000 glass Substrate.
According to the research organization IHS data, 2016 global smart phone and wearing equipment panel demand of about 60 million, is expected to grow to 106 million in 2020, of which AMOLED panel will reach three percent, and maintain 18.2% annual compound growth rate growth, Not only Samsung, LG, Sharp and other Japanese and Korean manufacturers fight OLED business opportunities, including the recent BOE, Tianma, and Huaguang, including China's local panel manufacturers have followed the investment.