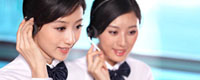 Name: Cassie.Huang
Tel: +86-755-27864416
Fax: +86-755-27864653
Mobile: 15989366182
E-mail: cassie@rxxdisplay.com
Skype: live:cassie_1191
QQ: 2850818618




Company News
>> The future MacBooks will use a brighter OLED display 23th,Mar,2017
According to the Korean website ETNews reported that Apple is seeking in the future MacBooks products using OLED display, to replace the current use of LCD display. The report quoted unpublished sources saying that Apple is currently working on how to use the OLED display and test its performance, but Apple does not provide a timeline, so when Apple introduced the MacBooks using OLED is unclear.
Switching to OLED technology can bring several benefits for future MacBooks, including lower power consumption, longer battery life, and typically OLED panels are thinner, which can allow Apple to design thinner and lighter MacBooks. Other potential benefits of OLEDs include higher brightness, sharper colors and faster response times than LCDs.
The report said that Apple is actively expanding the use of OLED products. The outside world generally believe that next year released a new generation of iPhone (8) will use OLED display. Apple has gained experience with OLED displays in limited applications, including Apple Watch and the new MacBook Pro touch bars that already use OLED displays, but adapting the technology to larger screens can create manufacturing challenges.
Today's report says Samsung is an Apple touchscreen OLED panel supplier that can be extended to MacBooks in the future. Keiji Securities analyst Guo Mingchi Ming said yesterday that Apple will be released in the second half of 2017, the new MacBook, using Intel's Cannonlake processor, up to 32GB of memory, the current model MacBook memory up to 16GB.