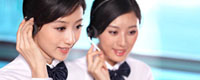 Name: Cassie.Huang
Tel: +86-755-27864416
Fax: +86-755-27864653
Mobile: 15989366182
E-mail: cassie@rxxdisplay.com
Skype: live:cassie_1191
QQ: 2850818618




Company News
>> Panel Enterprise Puzzle: How to choose LCD and OLED investment 25th,Mar,2017
For the domestic panel enterprises, how to balance the LCD (LCD) and OLED investment, is undoubtedly a puzzle in front of the problem.
In May this year, Samsung, AUO and other panel manufacturers shipments fell sharply, another car, the domestic panel enterprises to achieve the "contrarian growth" has been deep in the loss of the quagmire of the BOE shipments in the month has gone beyond Samsung, Friends And LGD become the industry second. At the same time, Huaxing photoelectric since October last year, the cumulative panel shipments of more than 1.3 million, these panels are almost all TCL multimedia internal digestion.
For a time, the domestic panel enterprises seem to usher in the "spring", have begun to challenge Samsung, AUO and LGD industry benchmarking business.
In fact, Samsung, AUO and other panel manufacturers shipments fell sharply, not only due to the domestic mainstream color TV manufacturers due to import tariffs and choose to purchase more "cheap" and "mainland screen", now, Japan and South Korea enterprises have more More energy on the OLED, to seize the technical high ground. It is reported that some international color TV giants have already begun to implement the "de-stocking" strategy, even the high-end image has been showing people of Sony and Samsung, also launched a cheap TV to sell, the LCD as "abandoned child."
At the same time, a blockbuster bombs sounded in the panel market. Sony and Panasonic announced on June 25 that they have signed an agreement to jointly develop next-generation OLED (Organic Light Emitting Diode) panels and modules for televisions and large-format display devices. This is following the South Korean Samsung, LG, the Japanese electronics giant strong follow-up OLED investment strong signal.
In fact, only Samsung, LG two companies is difficult to OLED industry in the short term bigger, but with Sony and Panasonic's strong follow-up, which is bound to fuel the whole industry. Sony has launched the world's first 11-inch OLED TV as early as 2007, and the latest CEO of Hirai also OLED development as an important part of the company's future strategy. In addition, Panasonic is a leader in the development of large-size, high-resolution OLED panel technology, and the company is now exploring the possibilities for future OLED developments to drive the development of flexible OLED panels to develop large, high-quality ultra-thin Display device.
It should be noted that, when the four Japanese and Korean companies are making great efforts to promote the popularity of OLED, the other continent of the mainland enterprises are still in the "Great Leap Forward" type launched LCD project. The end of April this year, CEC's TPV technology announcement revealed that CLP Panda and TPV Technology subsidiary Top Victory co-invested 35 billion yuan, launched in Nanjing, ten lines. In June, Hefei SASAC's company Xin Sheng photoelectric investment 27.5 billion yuan, BOE shares 10% of the Hefei 8.5 generation line will start.