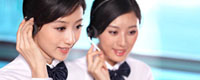 Name: Cassie.Huang
Tel: +86-755-27864416
Fax: +86-755-27864653
Mobile: 15989366182
E-mail: cassie@rxxdisplay.com
Skype: live:cassie_1191
QQ: 2850818618




Company News
>> The first breakthrough of 6 billion US dollars Samsung Q2 LCD panel sales record high 6th,Apr,2017
August 9, according to Yonhap news agency reported that Samsung Electronics second quarter LCD panel sales this year, whichever is the first time exceeded $ 6 billion mark.
Market research firm Display research9, said Samsung Electronics in the second quarter of this year, LCD panel sales of 60.229 billion US dollars.
This is about 45% higher than the second quarter of last year, while Samsung Electronics in the industry sales exceeded 6 billion US dollars mark, or for the first time.
In addition, Samsung's LCD panel market share reached 26.3%, although the same period decreased by 1.5 percentage points, but the chain rose 1.2 percentage points.
Among them, TV LCD panel sales of 40.9 billion US dollars, accounting for 68% of all sales.
According to the analysis, thanks to the World Cup effect, the European market as the center of the LED and 3D TV sales surge, LCD panel sales is the main reason for the surge.
In addition, LG Display Company LCD panel sales in the second quarter of this year, an increase of 43.7%, reaching 5.37 billion US dollars.