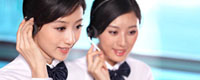 Name: Cassie.Huang
Tel: +86-755-27864416
Fax: +86-755-27864653
Mobile: 15989366182
E-mail: cassie@rxxdisplay.com
Skype: live:cassie_1191
QQ: 2850818618




Company News
>> Big impact 4KLCD TV panel changes soon 25th,Apr,2017
With the rapid expansion of the 4K LCD (LCD) TV market, the 4K LCD TV panel value chain will also be a huge shift in 2014. As for the reasons for the change, including 4K TV panel new technology development, such as RGBW, M + or 1G1D The
NPD DisplaySearch released the latest LCD TV value chain and industry analysis quarterly report pointed out that with the 4K LCD (LCD) TV market, the rapid expansion of the 4K LCD TV panel value chain will face a huge change in 2014, as to cause changes in the reasons, including 4K TV panel new technology development, such as RGBW, M + or 1G1D, etc .; Samsung and LGE 4K TV panel procurement policy tend to group the main panel supplier; Samsung display and LG show positive sales to the Chinese mainland market 4K TV panel; As well as Chinese TV manufacturers in the procurement of 4K TV panel has become more radical.
The report said that in 2014 the global TV manufacturers plan to purchase 21 million panel panel panel. From the DisplaySearch TFT LCD monthly shipment database Monthly TFT LCD Shipment Database, although panel makers plan to export more than 20 million 4K LCD TV panels in 2014, the results of the first half of 2014 show that the actual shipments are only 6.4 million Film, many of which panel manufacturers such as AUO, BOE, Huaxing photoelectric, Samsung display, LG has not yet reached its shipping targets.
According to DisplaySearch research, 2014 China's six major TV brands (TCL, Hisense, Haier, Changhong, Konka, Skyworth) will purchase 7.3 million TV panels, accounting for 36% of the global total; the Chinese market is still the world's largest 4K TV market, and the main LCD TV panel makers such as Samsung display, LG display, Qunchuang, AUO and Huaxing photoelectric will be the Chinese market as its most important 4K TV panel shipping area.
In addition to the Chinese TV brand, Samsung TV and LGE will purchase 6.1 million TV panels, accounting for 30% of the global total, which means that the Korean TV brand will also actively participate in the 4K TV market and become an important supplier. This is different from the 2013 global 4K TV market in China. In other words, 4K TV market will compete between Korea and China TV brands. On the other hand, the Japanese TV brand (Sony, Toshiba, Sharp, Panasonic) will purchase 2.5 million TV panels in 2014, accounting for 12% of the global total.
DisplaySearch said, 4K LCD TV supply chain is facing a huge change; 2013, by the Taiwan panel manufacturers group led a 4K TV panel supply, but now more and more Chinese TV manufacturers began to show Samsung and LG 4K purchase TV panel.
Watch the TV brand manufacturers, you can clearly see that it has a major 4K TV panel suppliers and the second largest supplier. For example, Samsung TV 72% of the 4K TV panel from Samsung, its second largest supplier is a group of record, accounting for 19%. And AUO and Sharp also to Samsung TV to provide some high-end or large-size panel. LGE from the LG show the purchase of 80% of the panel, the remaining 20% ​​from the group Chuang. Sony will be AUO as its first largest 4K TV panel suppliers, followed by the LG show; Sony Department of 55% of AUO's TV panel, and 36% from the LG show, 9% from the group Chong.
In addition, Toshiba, Sharp, Panasonic, TPV / Philips these TV brands also have the same 4K panel procurement supplier layout. This means that with the 4K TV market growth, TV brand manufacturers have also adjusted its panel procurement strategy to ensure long-term panel supply.
China TV brand manufacturers (TCL, Hisense, Haier, Changhong, Konka, Skyworth) from Qunchuang, Huaxing Optoelectronics, LG display, Samsung, AUO and BOE purchasing panel ratio were 33%, 21%, 15% 12%, 11% and 8% respectively. From the six major Chinese TV brands can be seen, Taiwan 4K panel supply accounted for 44%, still higher than the South Korean panel suppliers (accounting for 27%). While China's domestic 4K panel suppliers (mainly BOE and Huaxing photoelectric), then accounted for 29%.
DisplaySearch also pointed out in the report, China's secondary TV brand manufacturers are also growing, these brands and TV manufacturers are becoming panel manufacturers more and more important customers, including 4K TV panel shipments, including the brand, including AMTC, Tongfang, HKC and