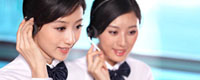 Name: Cassie.Huang
Tel: +86-755-27864416
Fax: +86-755-27864653
Mobile: 15989366182
E-mail: cassie@rxxdisplay.com
Skype: live:cassie_1191
QQ: 2850818618




Company News
>> From the CES show forgotten LCD development 16th,June,2017
Just the end of the CES show, we only focus on a few focus: LGD find a very Niubi partners to help promote OLED TV, as well as SDC fake name of the real speculation of the quantum point of the TV, SONY show hard technology Micro LED display ... ... CES is the world's largest consumer electronics show, I would like to ask why the LCD was hanging in the side?
If the view is very objective rational neutral to judge, LCD in the final analysis or a brother, so the father does not hurt the mother does not love whether there is no justice?
Panel makers in the second half of 2016 due to structural shortages caused by panel prices rose and made a big vote, but you can know that LGD should have earned more, but OLED TV that "fine" yield.
Samsung big battle to announce the high-end TV named from SUHD into QLED, in the TV display technology is obviously want to go their own way, so the way to draw a line to the OLED camp separated, but In fact, this line was very guilty of the line, after all, a closer look at the quantum point of the TV solution or the previous QD film, do not say that the real power of the quantum point of the TV is still Aoao feeding, even with the QD color film TV also can not mesa;
And known as the next generation of display technology Micro LED is indeed in the color and contrast performance is stunning, but a see the proposed price almost did not cry in the toilet, a million dollars, is simply a gold display