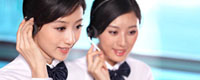 Name: Cassie.Huang
Tel: +86-755-27864416
Fax: +86-755-27864653
Mobile: 15989366182
E-mail: cassie@rxxdisplay.com
Skype: live:cassie_1191
QQ: 2850818618




Company News
>> Samsung / LGD high-end LCD panel each with the different landers cooperation 26th,June,2017
LG Display (LG Display) 2017 will be the second half of the Hong Kong TV manufacturer TPV (TPV) supply Nano Cell LCD panel (LCD). Following the Skyworth, Konka, the LG Display continues to expand mainland customers, in the world's largest TV market to expand the Nano Cell camp. Samsung Electronics (Samsung Electronics) also plans to expand the mainland as the center QLED LCD TV, the two enterprises between the high-level television standard competition will continue to heat up.
According to Digital Times, the second half of 2017 will be on the Crowne Plaza supply of Nano Cell technology manufacturing LCD panel, is currently negotiating the number and time course.
Sky TV manufacturers Skyworth and Konka has a large number of music display Nano Cell panel, is currently mass production.
"The Nano Cell panel is being supplied to TPV during the year and is currently negotiating Nano Cell panel supplies with most companies.
TPV in the first quarter of 2017 in the global LCD TV market shipments ranked sixth in the world, one of the mainland and Hong Kong's major manufacturers. TPV in 2009 to buy Philips (Philips) TV business, while the LG monitor and Philips to maintain a close relationship between the two companies thus extend the relationship. LG was formerly known as LG Philips LCD, a joint venture between LG and Philips in 1999.
Samsung to master the mainland high-end LCD TV market, but also to expand the development of quantum dotted QLED TV lineup, and LG to compete fiercely. Samsung will participate in the QELI International Forum hosted by the Association of Home Appliances, which explains the QLED technical characteristics. To the Samsung purchase of quantum dots panel TCL and Hisense and other mainland TV manufacturers will also attend the event. Samsung hopes to expand the QLED camp.
South Korea's display industry, said the mainland TV manufacturers in the low-end TV products mainly used in the system panel, high-end models are used Korean panel, because of maintaining good relations of cooperation, is conducive to access to orders. LCD market is still large OLED, LCD high-end product development will become the key to success or failure.