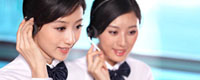 Name: Cassie.Huang
Tel: +86-755-27864416
Fax: +86-755-27864653
Mobile: 15989366182
E-mail: cassie@rxxdisplay.com
Skype: live:cassie_1191
QQ: 2850818618




Company News
>> LCD decline in the panel industry is facing a few years of negative cash flow 1st,July,2017
Panel industry is facing generations of replacement, OLED gradually rise, Ming (2017) annual production expected jump, this year due to OLED production is not much, but also linger on the LCD panel, fear of fear of another year next year.
The Wall Street Journal reported on the 9th, the market is generally estimated that the next generation iPhone high-end models are expected to use OLED panels, but because the small size OLED panel is currently only a supplier of Samsung Electronics, OLED products can not find the smart phone industry, only Can continue to LCD panel, and then support the LCD panel prices. However, next year in the efforts of Chinese industry, OLED supply is expected to gradually rise, which may impact the LCD panel offer.
At the same time, LG and Japan Display, Sharp and other Apple suppliers, smashed billions of dollars to pull high OLED production capacity, which means that before the significant growth in revenue, manufacturers may have to endure years of cash out of the dilemma. Goldman Sachs estimates, LGDisplay this year and the next two years, free cash flow will be negative. Not only that, as the OLED supply rises, the industry's gross margin is likely to be compressed.
Next year smart phone panel market will enter the watershed? Sheng Chuan next year Apple iPhone to change the surface of the OLED (that is, flexible OLED, flexible OLED), expected to lead to the trend, so that 2017 high-end smart phone panel to surface-based OLED. In the past high-end machine dedicated rigid OLED (rigid OLED), will move down, for low-end models, this way, hard OLED will erode the LCD panel market, the two may be fierce duel.
Korean media etnews recently reported that Samsung sprint OLED smart phone panel sales, its panel factory Samsung Display will improve the hard OLED production capacity. The industry estimates that the A2 plant's hard OLED production will increase from the current monthly production of 180,000, next year increased to 19 million per month production. At the same time, A1, A2 plant depreciation (depreciation) has been largely completed, hard OLED yield and production capacity has increased significantly, all kinds of factors can reduce production costs, so hard OLED for low-level smart phones.
In view of this, Samsung Electronics intends to expand the use of OLED panels. OLED panel to the surface of the most high-end OLED, originally limited to the use of flagship machine, the future of the GalaxyA series of smart phones will be equipped with. Hard OLED used in high-end models, and then will be further used for low-end models. This trend threatens the LCD panel. LCD is currently the most widely used smartphone screen.