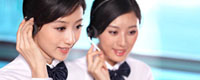 Name: Cassie.Huang
Tel: +86-755-27864416
Fax: +86-755-27864653
Mobile: 15989366182
E-mail: cassie@rxxdisplay.com
Skype: live:cassie_1191
QQ: 2850818618




Company News
>> Control the price of the LCD panel Hitachi monitor agreed to pay a fine 26th,July,2017
Hitachi Displays Ltd., Hitachi Ltd., a US-based Hitachi Ltd., has agreed to pay a $ 31 million fines for conspiracy to manipulate liquid crystal display (LCD) panel prices, the US Department of Justice said today.
"Hitachi joins the other three multinational companies, admitting the price of the LCD panel," said Scott Hammond, Acting Assistant Secretary of the US Department of Justice.
The statement states: "This case conveys a strong message to multinational companies operating in the United States, and if we are talking about the implementation of the US antitrust laws, we are really true."
The US Department of Justice has ruled that LG Display Co. Ltd., SharpCorp and Taiwan CPT Holdings Limited, which are related to the case, are fined a total of $ 585 million.
Seven Asian electronics executives were indicted, four of whom pleaded guilty and sentenced to six to nine months.
LG reported last year in November agreed to pay a fine of $ 400 million, CPT fines $ 65 million, while Sharp agreed to pay $ 120 million.