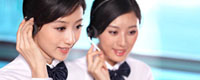 Name: Cassie.Huang
Tel: +86-755-27864416
Fax: +86-755-27864653
Mobile: 15989366182
E-mail: cassie@rxxdisplay.com
Skype: live:cassie_1191
QQ: 2850818618




Company News
>> Turn OLED LGD or will continue to close the LCD production line 16th,Aug,2017
World panel giant LG show (LGD) We are already very familiar with, and its contribution to the LCD as much as Sharp, made the contribution and breakthrough for all to see. In recent years, LGD has been aimed at a symbol of the future of the display technology - OLED, LGD for the development of OLED is also spared no effort. LGD will soon close the old LCD production line, part of which will be converted to OLED use, expansion of smart phone panels, automotive displays, lighting OLED and other small and medium size OLED product production capacity.
LG Display OLED business director Lu Xiangde
Previous Samsung Display (Samsung Display) has decided to close the same property in the end of 2016 old LCD production line. According to the report of the Korean media ET News, the industry rumors that LGD will start from the fourth quarter of 2016, one after another to stop the South Korean Gumi plant 2 generation (P2) and 3 generation (P3) LCD production line operation; and assessment will be part of the 6-generation line P6) to OLED production lines, or use plant space to increase OLED panel capacity. LGD from a year ago began to reduce the 2 on behalf of the line, 3 on behalf of the line and 5 on behalf of the line production capacity, recently decided to stop in advance by the end of 2016 P2 production line operation. Some of the original production of low temperature polysilicon (LTPS) LCD P6 production line, has begun to convert the plastic OLED production will be used.
2015 LGD large-size LCD panel production over 1.5 billion
LGD decided to close the old LCD production line is mainly based on production efficiency considerations. Most of these lines from the late 1990s to the early 2000s began moving, the substrate size is small, the equipment has been old, production Tablet PC, notebook computers (NB), monitors and other small and medium size products, are low Twisted nematic panels. The industry said LGD plans to close the old LCD production line, will be converted to small and medium size OLED production line. The current plan to close P2 and P3, the fastest time in the fourth quarter of 2016. P6 production line will only keep the production of LTPS LCD AP2 production line, the other will be converted to plastic OLED production line.
LGD stakeholders said the company is indeed being assessed to make P2, P3 production line retired, but not yet clear schedule. Gumi factory in the old LCD production equipment, will be gradually replaced into the production for smart phones, cars, small and medium size OLED devices. The original manpower will be re-configured to the OLED production line, there will be no additional organizational adjustments.