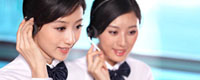 Name: Cassie.Huang
Tel: +86-755-27864416
Fax: +86-755-27864653
Mobile: 15989366182
E-mail: cassie@rxxdisplay.com
Skype: live:cassie_1191
QQ: 2850818618




Company News
>> LCD offer gains sharply cut on the mainland capacity of stupid 19th,August,2017
Samsung Electronics (Samsung Electronics) to close the TV factory, focusing on intelligent machine with OLED panels, once pushed up the LCD TV panel offer. However, the recent LCD panel offer gains slowed down, indicating that the market may have reached the top, Morgan Stanley (Morgan Stanley, known as Morgan Stanley) just a breath to LG Display (LGD) investment rating from "buy" down "Sell", the impact of stock fell to two months low.
Harvest XQ global winners system quotes show, as of Taipei time on the 6th 11:36 am, LGD fell 1.35 percent, reported 29,150 won; opened so far the lowest fell to 28,850 won, since December 16, 2016 intraday low.
Barron`s.com reported on the 5th (see this), over the past six months, LCD panel offer sharply higher, to 50-inch panel, for example, offer up to 36%. Not only that, 40-43-inch panel offer, from November (2016) in November to go beyond the April 2015 before the wave high.
However, the LCD panel offer recently gains slowly, Morgan Stanley data show that in January the price grew only 1%, far less than last year in October 6%. Morgan Stanley analyst Shawn Kim warned that Chinese manufacturers began to pull up production capacity, panel mild market conditions will once again change.
Kim pointed out that customers in the panel capacity decline after the active reconstruction of the inventory, while the panel offer is higher than the demand caused by depression, it is estimated that 40-inch LCD TV panel supply is unlikely to tighten. On the other hand, China's 8-generation plant should start expansion from the second half of this year, and small-size panel quotes will also be difficult to maintain, mainly due to OLED smart machine production in the second half, small size panel capacity utilization should decline.
Korean media before the outgoing, LGD due to the pace of conversion to the OLED is too slow, iPhone 8 will not be adopted, is the first time LG can not for the new iPhone supply panel.
South Korea Media Pulse by Maeil Business News Korea reported on January 26 (see this), LGD, a senior executive confirmed that the company did not win the iPhone 8 orders, from the second half, LG will no big customers backing.
LGD, Apple's partnership began in 2008, while the iPhone is from 2010 to start using LG's panel. Apple from 2011 to increase the supplier, Sharp (Sharp) LCD panel production line invested $ 1 billion.
However, the report said, LG still have hope, hoping to win the LCD version of iPhone 8 orders. In contrast, Samsung Display has received orders last year, to supply 100 million OLED panels for the iPhone.