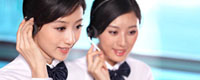 Name: Cassie.Huang
Tel: +86-755-27864416
Fax: +86-755-27864653
Mobile: 15989366182
E-mail: cassie@rxxdisplay.com
Skype: live:cassie_1191
QQ: 2850818618




Company News
>> Strong demand for terminal applications AMOLED panel warfare began 13th,Sep,2017
With the mature TFT LCD display panel, AMOLED display panel to bring a wide range of development opportunities around the world panel. And whether AMOLED will become the standard for smart phone panels, and even gradually replace the LCD panel, with Apple announced that it will use AMOLED, 2017 will be a very critical moment of development.
Since many of the media outlets, Apple (Apple) 2017 iPhone series of smart phones new models, will have the opportunity to use active electromechanical light emitting diode (Active Matrix OLED, AMOLED) panel, causing the global panel industry No small topic.
Since then, South Korea, Japan, China and Taiwan panel manufacturers regardless of open or private expression, will be small and medium size AMOLED panel production line, of course, to South Korea Samsung monitor (SDC) the most powerful, LG display (LGD) also began action. While the Chinese panel manufacturers rely more on the country's huge amounts of money, mad cast AMOLED panel production line. Japan factory display (JDI) is the wisdom of licensing, authorized other manufacturers to produce or for its OEM. Taiwan factory to Hon Hai's Sharp (Sharp) leader, since the global panel factory AMOLED panel production plan is one by one floating on the table, the battle of the Central Plains war began.
Korean factory still accounted for 90% of the market, the Chinese plant to catch up
Because the AMOLED panel has many advantages over TFT LCD panels such as color, contrast, brightness, viewing angle, thickness, reaction time and so on. And therefore there are more and more terminal display devices, such as smart phones, have begun to change the use of TFT LCD panel AMOLED panel. TFT LCD panel and AMOLED panel factory advantages and disadvantages comparison chart, as shown in Figure 1.
Terminal application needs outbreak AMOLED panel hegemony war to play
Figure 1 TFT LCD panel and AMOLED panel plant advantages and disadvantages comparison map Source: PIDA, (4/2017)
According to the IHS survey, the global small and medium size AMOLED panel shipments exceeded 100 million in July and September of 2016. Which Samsung Samsung monitor shipments of nearly 100 million, accounting for more than Jiucheng. While the Chinese panel manufacturers shipped more than 1 million for the first time, to Pegasus microelectronics, and huangguang and Kunshan State-based shipments. Here must be mentioned, Taiwan's AU Optronics (AUO) as early as 2006, has already begun production of small and medium size AMOLED panel. And AU Optronics is the earliest production of small and medium size AMOLED panel, located in its BenQ AUO Group's own brand BenQ mobile phone models BenQ Siemens S88 mobile phone.
But unfortunately, BenQ's phone is not equipped with AMOLED panel with the blessing and sales, but BenQ and Siemens (Siemens) after the merger of mobile phones, causing a lot of problems, and therefore in the case of subsequent weakness, the Friends of the situation Optoelectronics and then no significant investment in the AMOLED panel, follow-up AMOLED panel development is to maintain sustained development so far, only a relatively small amount of supply to specific markets.
So far, Taiwan panel makers in the development of AMOLED panel, not only in front of wolves (South Korean manufacturers), behind the tiger (Chinese manufacturers), the situation is very worrying and regret.
Samsung Electronics come from behind, the AMOLED panel is equipped with a smart phone, the AMOLED panel features carry forward.
Since 2010, Samsung's own high-end brand Galaxy S series of smart phones, began with homemade AMOLED panel, has more than 7 years of market experience. It is estimated that Apple finally seriously consider, will be launched in 2017 equipped with AMOLED panel iPhone, set off a global AMOLED panel boom.
At present the world can supply large quantities of small and medium size AMOLED panel only Samsung monitor (SDC) a vendor, market share of more than 95%, almost monopolized the entire AMOLED panel market. While the Samsung Display (SDC) is expanding its production investment by about 8 trillion won (about $ 6.5 billion) in response to an upcoming order. In addition to continuing to enhance the production of Asan plant A3 line, according to AMOLED material factory US UDC said, estimated A3 line in 2017 to produce up to 120,000. And before the Japanese new Sony (Sony) joint venture production of LCD TV panel soup factory L7 line, but also out of the liquid crystal production equipment empty room space to replace the 6 generation AMOLED production line equipment ready to mass production.