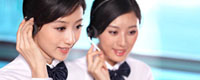 Name: Cassie.Huang
Tel: +86-755-27864416
Fax: +86-755-27864653
Mobile: 15989366182
E-mail: cassie@rxxdisplay.com
Skype: live:cassie_1191
QQ: 2850818618




Company News
>> Sharp OLED panel fear after 2 years to supply for new iPhone orders Hon Hai difficult 20th,Sep,2017
According to foreign media reports, recently rejoiced the Chinese Ministry of Commerce to review, you can formally funded the Japanese Sharp to marry home Hon Hai Group. Originally expected Hon Hai hope to use the identity of Apple equipment factory, for the OLED for OLED display screen orders. However, news from the supply chain, said Sharp earlier research and development of new OLED technology, to 2 years before they can be put into use. That is, the fastest two years after the opportunity to provide Apple Apple OLED panel.
Sharp OLED panel fear after 2 years to supply for new iPhone orders Hon Hai difficult
The report pointed out that, according to supply chain sources said that despite Hon Hai's investment to accelerate the Sharp OLED display screen research and development speed, but the project at least wait for nearly two years to put into use. This means that Sharp has to wait until 2018 to have the ability to mass production of the future iPhone needs OLED panel. Previously, Hon Hai has invested $ 200 billion in research and development for Sharp. In other words, two years later they can get the return on investment.
The report further pointed out that in the field of OLED display panel, Japan Sharp has lagged behind the industry average. For example, in the field of smart phones, South Korea's Samsung Electronics has maintained a almost in the global monopoly position. The recent news shows that Samsung has received orders for Apple OLED screen. However, Gou did not think so, because the new grasp of the new IGZO technology, will be able to compete with Samsung's technology. And now the problem is that the relevant display screen production, how to import into the customer's supply chain, is the key to its important.
In addition, Apple's long-term partner Japan Display Company (JDI), also prepared to improve OLED screen production, continue to keep Apple's screen orders. At present, the company mainly to Apple to provide mobile phone LCD screen. In other words, if Hon Hai Foxconn to help Japan to win the next generation of Apple's Apple iPhone panel orders, still has a small difficulty.