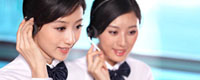 Name: Cassie.Huang
Tel: +86-755-27864416
Fax: +86-755-27864653
Mobile: 15989366182
E-mail: cassie@rxxdisplay.com
Skype: live:cassie_1191
QQ: 2850818618




Company News
>> Group of ultra-thin mobile phone panel cost-effective comparable to OLED 20th,September,2017
Qunchuang photoelectric pointed out that through the streamlined component technology breakthrough, the introduction of ultra-thin mobile phone panel, has a cost-effective advantage, comparable to organic light-emitting diode (OLED) mobile phone panel.
Qunchuang will participate in the "2016 Intelligent Display and Touch Exhibition", display high efficiency, high integration, performance optimization of smart phone panel products, and flat panel products to push the quality of life.
In the non-touch mobile phone, the group exhibited the overall thickness and OLED module equivalent of 5.5-inch Full HD (FHD) ultra-thin backlight module panel, integrated light guide plate and optical diaphragm design, to achieve the most compact components, machine Light, provincial, thin design, so that the use of space increased, with the OLED price to compete.
(Mm) narrow frame design can increase the design ratio; 5.5-inch FHD panel, with a high resolution, narrow resolution, narrow resolution, The use of high-color full-color diode (LED) and integrated IC. Full display of high resolution, narrow borders, high resolution, high color saturation, and dynamic smooth quality characteristics, the screen real show, colorful.
To meet the demands of customers high-end products, 5.7-inch ultra-high-definition (QHD) panel, than the full HD (FHD) resolution 1080X1920 per inch pixel is also high, up to 1440X2560 per inch pixel.
At the same time, the use of light with the low-temperature polysilicon (LTPS), with hard screen full view (AAS) technology, mobile phone panel resolution to QHD, with 0.7 mm ultra-narrow frame, easy to carry, high resolution text and pictures , Can show a clear picture quality.
5-inch, 5.2-inch, 5.5-inch FHD embedded touch panel, the use of panel and IC integration technology, with thin, narrow border, high-resolution, low-definition, Degree of embedded touch panel technology features.
5-inch high-definition embedded touch panel does not require additional touch panel, touch integrated panel technology to show the characteristics of light.
(LHD) with hard screen full-angle technology, ultra-narrow frame can make mobile phone design more refined, high resolution to make the image appear more clearly, Showing more lively colors.