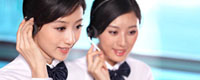 Name: Cassie.Huang
Tel: +86-755-27864416
Fax: +86-755-27864653
Mobile: 15989366182
E-mail: cassie@rxxdisplay.com
Skype: live:cassie_1191
QQ: 2850818618




Company News
>> Samsung has sold LCD panel factory OLED TV market to speed 25th,Sep,2017
China and the world's LCD TV market growth stagnation or even shrinking, this is an indisputable fact. At the same time, as an alternative to LCD TV, OLED (organic light-emitting diode) TV has shown rapid growth, has entered the market popularity period.
As the world's LCD panel industry leader, Samsung is selling some LCD panel factory, to ensure that more money and energy to invest in OLED industry.
Samsung has sold LCD panel factory OLED TV market to speed
Samsung has sold LCD panel factory, switch to OLED industry
Samsung has announced that it will be the end of 2016 to deal with its seventh generation TFT-LCD (LCD panel) production line equipment, Truly Semiconductor, BOE, Huaxing photoelectric and other mainland China panel manufacturers have become potential buyers.
Samsung is not the first time to sell its LCD panel factory. In January 2016, Samsung announced the sale of its fifth-generation TFT-LCD (liquid crystal panel) production line and color filter production line of several parts, parts, machinery and equipment sold to mainland China's LCD panel manufacturer - Truly Semiconductor.
The reason why Samsung LCD panel factory abandoned, such as spacious, because the LCD panel market demand has brought a very negative impact on Samsung. According to Samsung Electronics reported the first quarter of 2016, by the LCD panel market sluggish and the continued decline in prices, Samsung's electronic display business in the first quarter operating loss of 270 billion won. And Samsung's flagship mobile phone Galaxy S7 & S7 edge ahead of the release and its strong sales performance, making Samsung OLED panel business revenue increased significantly.
Samsung is also supplying OLED panels for other handset manufacturers. Apple is currently working with Samsung Electronics subsidiary Samsung monitor to negotiate, Samsung's fastest display next year to Apple's iPhone supply OLED panel.
For large-size OLED TV panel, Samsung has been increasing research and development efforts. March 2, 2016, held in Shanghai, "2016 Samsung China Forum", Samsung in the field display of 55-inch transparent OLED TV, the product is mainly used in jewelry display cabinets, beverage freezers, traffic sand and other commercial areas.
OLED TV market to speed, replace the LCD TV to accelerate the pace
Samsung turned to OLED TV camp, for the OLED TV market is naturally good news.
Passive light of the LCD TV there are congenital technical defects - the LCD itself can not light, you need to rely on the back of the display backlight tube to illuminate the screen, so the LCD TV image layering, dynamic image performance, Perspective, response time and other aspects of performance is not satisfactory. Active LED TV screen color real, with ultra-wide viewing angle, to show the ultimate black, the number of pixels is LCD TV 64 times, HDR technology is the best choice. Since last year, Skyworth, LG, Konka, Changhong and other color TV enterprises in the high-end products, the main push OLED TV.
Skyworth, LG and other manufacturers firmly believe that OLED TV is about to replace the LCD TV, and the domestic middle class with a certain size, which reflects the market demand is an important signal. And with the upstream OLED panel supply increased and yield improvement, OLED TV prices can be further reduced, so OLED TV to promote the time has come.
Following last year's hot-selling OLED TV S9300, in April 2016, Skyworth joint Warner, Tencent Penguin TV released OLED organic TV new S9-I. Skyworth latest research and development of OLED TV, using a 4-color HDR display technology. 4-color HDR is based on the ordinary HDR, an increase of 4-color 4K screen HDR algorithm, which goes beyond the ordinary HDR. Through the 4-color 4K screen to add HDR algorithm, making OLED TV screen body in the display HDR source can better improve the contrast and color reproduction, to LCD TV's ordinary HDR technology can not match the effect.
Smart TV popular Internet era, different color TV business model is very different. And some color TV enterprises, "buy content to send TV," the marketing gimmick tit for tat is: Skyworth to "buy TV to send content." Skyworth "buy hardware to send content," the initiative to promote color TV industry in the content service to speed up the transformation and upgrading, also caused Hisense and other color TV manufacturers have to follow suit.
Although the overall situation in 2016 China's color TV market is grim, but the OLED TV as a typical representative of the high-end market growth is still rapid.
Owen cloud network is expected, China OLED TV market in 2016 retail sales will reach 20 million units, an increase of 4 times. According to third-party research institutions data show that in 2016 the global OLED market size can reach 15 billion US dollars, by 2022, the market will grow to 29.1 billion US dollars, the data shows the OLED industry strong development potential.
Samsung switch to OLED camp, will undoubtedly further boost the OLED TV market booming.