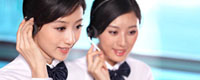 Name: Cassie.Huang
Tel: +86-755-27864416
Fax: +86-755-27864653
Mobile: 15989366182
E-mail: cassie@rxxdisplay.com
Skype: live:cassie_1191
QQ: 2850818618




Company News
>> BOE, Huaxing photoelectric, the letter want to take over Samsung 7-generation LCD line? 25th,Sep,2017
Samsung has announced that it will handle its 7-generation TFT-LCD liquid crystal production line at the end of 2016. According to Digitimes Research, China's LCD module manufacturer Truly Semiconductors is expected to press the panel makers BOE (BOE) and Huaxing Optoelectronics (CSOT) to become the final buyer.
As Samsung has planned to focus its business on small and medium size AMOLED panels and high-end applications of large-size LCD panels, it will stop in South Korea's L7-1 production line, and the sale of related equipment for the 6-generation AMOLED production line to give way. The new production line is expected to go into production in the first half of 2018.
BOE and Huaxing photoelectric or intended to take over the 7-generation line equipment, because of their respective supply to Samsung Electronics about 20% of the TV panel. However, Truly Semiconductor has taken over Samsung's 4.5-generation AMOLED plant and 5-generation amorphous silicon (a-Si) LCD production line, and for the automotive display LCD panel, so get 7-generation line equipment, the greater the odds.