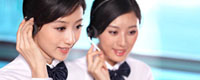 Name: Cassie.Huang
Tel: +86-755-27864416
Fax: +86-755-27864653
Mobile: 15989366182
E-mail: cassie@rxxdisplay.com
Skype: live:cassie_1191
QQ: 2850818618




Company News
>> Mobile / TV dual engine launched AMOLED panel shipments increased 19th,Oct,2017
According to IHS Markit estimates, in the smart phone and television demand driven, 2017 AMOLED panel sales amount is expected to grow substantially 63% over 2016, reaching 25.2 billion US dollars. Among them, the smart phone with a flexible AMOLED panel growth is very strong, and Apple (Apple) is expected in the second half of 2017 officially released AMOLED panel equipped with a new generation of iPhone. In addition to smart phones, OLED TV is also expected to show a very strong growth momentum.
IHS Display Research Director Ricky Park pointed out that smart phones and television applications on the AMOLED panel demand growth is very bright, is driving AMOLED panel shipments significantly increased the main reason for the growth. The next few years, AMOLED panel application market will be more diversified, including headset, notebook computers and other end applications, will gradually start carrying AMOLED panel.
South Korea and China panel makers are aggressively investing in six generations of AMOLED panel production lines in order to meet the strong demand from mobile phones, televisions and other new applications markets.