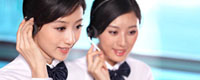 Name: Cassie.Huang
Tel: +86-755-27864416
Fax: +86-755-27864653
Mobile: 15989366182
E-mail: cassie@rxxdisplay.com
Skype: live:cassie_1191
QQ: 2850818618




Company News
>> LG confirmed as Samsung LCD screen supply: the largest in the world 24th,Oct,2017
According to foreign media The Verge reported that LG CEO Han Youfan recently said in an interview that they will be South Korea's main rival Samsung LCD screen supply. The Samsung and LG's cooperation, mainly because of the previous Foxconn's Sakai Display Products cooperation rupture. After this collaboration, LG has become the world's largest supplier of TV panels.
LG confirmed as Samsung LCD screen supply: the largest in the world
LG confirmed as Samsung LCD screen supply: the largest in the world (picture from Google)
Han Xiang Fan did not give a specific supply schedule, it is clear that Samsung's TV product line more needs. However, LG's LCD display to mobile phones and flat-panel TVs can be used. Insiders predict that the supply will start in the second half of this year, which is also for LG to further expand the market share is very good. It is worth mentioning that Samsung and LG had never started a display of the transaction.
Previously, Samsung TV business director Kim Hyun-suk said: "The two companies are serious and serious negotiations, but has not yet reached an agreement." It is understood, LG Display is the world's largest LCD panel manufacturers, but before Not with the Samsung TV business to establish a cooperative relationship, because its largest shareholder LG Electronics in the TV market is Samsung's competitors.
In addition to LG, there are foreign media reports that the future of China Star photoelectric 11-generation LCD production line will have 10% of capacity for the production of Samsung display (Samsung Display) panel, and the brand will be directly linked to Samsung display, as OEM production form. This shows that Samsung is in contact with a number of LCD suppliers, the purpose is to diversify the supply chain risk.