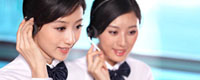 Name: Cassie.Huang
Tel: +86-755-27864416
Fax: +86-755-27864653
Mobile: 15989366182
E-mail: cassie@rxxdisplay.com
Skype: live:cassie_1191
QQ: 2850818618




Company News
>> IHS: AMOLED panel share doubled in 2020 2nd,Nov,2017
IOC estimates that active organic light-emitting display panels (AMOLED), the overall display panel market share continued to increase, following the 2016 shipments accounted for 11%, is expected to rise to 22% in 2020.
IHS pointed out that AMOLED display panel for smart phones, televisions and wearable equipment.
IHS said that in 2016 AMOLED market growth, the relevant packaging materials are expected to benefit, 2016 AMOLED packaging materials revenue is expected to increase 76% over last year, reaching 111 million US dollars.