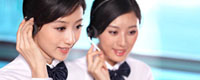 Name: Cassie.Huang
Tel: +86-755-27864416
Fax: +86-755-27864653
Mobile: 15989366182
E-mail: cassie@rxxdisplay.com
Skype: live:cassie_1191
QQ: 2850818618




Company News
>> iPhone into the AMOLED panel penetration rate of 2019 view 4 into 8th,Nov,2017
As Apple plans to adopt the AMOLED panel in the iPhone next year and become clearer, the demand for the AMOLED smart phone panel will greatly increase and the market visibility of AMOLED smart phones will be further promoted. According to the latest research by TrendForce's WitsView, , AMOLED smartphone penetration will exceed 21% by 2016 and will reach 40% by 2019.
Samsung monitors past AMOLED small and medium-sized panels in the market for a long time, but only a large number of its own brand Samsung Electronics until Apple intends to use AMOLED panel in the next year to the iPhone, it led the market chase AMOLED craze.
WobbleView Senior Research Manager Fan BoYu said that in addition to Samsung Galaxy S, Note series of high-end smart phone models, some mid-level models also began to import AMOLED panel, Samsung smart phones equipped with AMOLED panel penetration has the opportunity to further enhance To 70%.
In addition to supplying its own brand, Samsung AMOLED panel take-out volume also significantly increased, especially Chinese brands such as OPPO, Vivo this year smart phones equipped with AMOLED panel ratio target also pulled up to 50% or more.
Fan BoYu pointed out that in 2017, Apple is expected to formally introduce AMOLED mobile phone panel, will once again promote AMOLED smart phones in the market visibility, thus affecting the market structure of high-end mobile phones, bear the brunt of the LTPS panel is heavily used in the high-end handset market in recent years , Will trigger a new wave of high-end panel price war.
Due to the current AMOLED panel evaporation process equipment required by the production capacity of many South Korean factory masters, Samsung monitors will be the largest wave of this wave of beneficiaries. At the same time, LG Display and the Japanese display also accelerate AMOLED mobile phone panel product development and production schedule, trying to catch up with the pace of Samsung monitors, so that Apple can balance its supply chain relationship.
WitsView predicts that after 2018, LG Display and Japan Display will have the opportunity to enter the supply chain of Apple AMOLED panels one after another. Chinese manufacturers have also started a new wave of AMOLED panel investment boom recently.