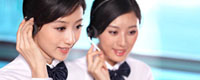 Name: Cassie.Huang
Tel: +86-755-27864416
Fax: +86-755-27864653
Mobile: 15989366182
E-mail: cassie@rxxdisplay.com
Skype: live:cassie_1191
QQ: 2850818618




Company News
>> OLED panel to create a slimmer and more stylish Apple Watch 23th,Nov,2017
This Tuesday (December 12), informed sources said Apple plans to launch in June this year, the new smart phone. Informed sources said: "Apple's latest supply chain system shows that the new Apple Watch will be available in June." He also said that Apple will install the OLED screen in the new smart watch. LG Display will be the second-generation Apple Watch display of the main suppliers.
OLED panel to create a slimmer and more stylish Apple Watch
In order to resolve the risk, Apple will arrange another company to provide a display screen. Insiders said Samsung Display will also supply some of the OLED screens to Apple. Another insider from Apple Korea said: "Apple will LG Display as a major supplier, Samsung monitors will also provide some screen.
OLED screen consumes less energy than traditional LCD screens, colors are richer, and black is darker. Timothy Arcuri, an analyst with Cowen, an investment bank, said the OLED screen gives Apple greater design freedom because the screen is more flexible and can be bent.
An important feature of the new Apple Watch is slimmer than its predecessor, and Apple has asked LG Innotek and Samsung Motor to provide thinner printed circuit boards. LG Display, LG Innotek and Samsung Motor Co. declined to comment on the new watch.
Apple purchases key components from East Asia for flagship devices. As Apple unveils new products, LG Electronics and Samsung Group's share prices will be affected. Insiders said: "Apple is working hard to develop mobile payment services Apple Pay, some people think that the new fashion, slim Apple Watch may push the smart watch demand warming."