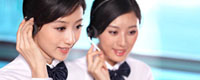 Name: Cassie.Huang
Tel: +86-755-27864416
Fax: +86-755-27864653
Mobile: 15989366182
E-mail: cassie@rxxdisplay.com
Skype: live:cassie_1191
QQ: 2850818618




Company News
>> LGD response supply Samsung LCD TV panel 7th,Dec,2017
Recently, according to foreign media reports, Sharp unilaterally cut off the supply of Samsung panels, Samsung had to switch to competitor LG's panel. In response, LG Display Company (hereinafter referred to as LGD), said in an interview responded that negotiations are currently under way.
It is reported that Sharp cut off the supply of Samsung Panel is due to the acquisition of Sharp, Foxconn, Foxconn chairman Terry Gou immediately after the acquisition required to raise panel prices, but was Samsung declined, so Sharp decided to completely stop supplying Samsung. Samsung and Sharp on the matter to communicate, but Gou said panel prices will be raised to 2 times. It is understood that about 10% of Samsung (400-500 million) TV panels produced by Sharp, Sharp accounted for about 50% of total capacity. This termination of cooperation between the two sides, each have a loss.
Since December last year, Samsung Electronics has been negotiating with LG Display Corp. to supply LCD TV panels and has now reached the final stage. Insiders also said that the fastest in early next year, LG's LCD TV panels produced by the company, it will be applied to Samsung TV.