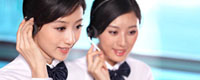 Name: Cassie.Huang
Tel: +86-755-27864416
Fax: +86-755-27864653
Mobile: 15989366182
E-mail: cassie@rxxdisplay.com
Skype: live:cassie_1191
QQ: 2850818618




Company News
>> 46 billion financing: China LCD panel will not repeat the mistakes 16th,Dec,2017
In recent years, the government's support for local LCD panel industry in terms of talent technology, capacity expansion, government subsidies, cooperation among brand manufacturers and financing of financial institutions has provided a favorable industrial environment for domestic manufacturers to substantially expand the production capacity of LCD panels and enhance the Domestic demand for self-sufficiency panel to the BOE and Huaxing Electric represented by the local LCD panel makers to achieve rapid growth.
Large-scale investment in domestic manufacturers to expand production capacity
In 2013, the major event in China's LCD panel industry was announced by BOE, the largest panel maker in China, with a total proceeds of 46 billion RMB. The proceeds were invested in the 8.5-generation TFTLCD production line, the 5.5-generation AMOLED production line and the 6-generation touch panel production line in Hefei, Chongqing and Erdos And other investment projects. As the amount of raised funds has exceeded the BOE total over the years to raise funds, the overall panel industry investment in the current conservative side of the industry in particular the cause for concern. According to estimates made by IPOs of prospective advisors to IPOs, six of the eight 8.5-generation LCD production lines scheduled for mass production in mainland China in 2015 are built by local manufacturers.
Supported by the government and banks with abundant funds, with the gradual expansion of BOE and Huaxing Power and the follow-up of domestic panel makers such as Panda and Shen Tian Ma, China is making progress toward a global LCD production power. According to the latest statistics released by DIGITIMES, the overall LCD panel production capacity in China will reach 27.196 million square meters in 2013, accounting for 13.4% of the global LCD panel production capacity. It is estimated that in 2016 it will rapidly increase to 54.0 million square meters, accounting for 23.7% of the total. %, And South Korea, Taiwan formed the world's three major LCD panel production center.
Capital market frequent frequent refinancing of financing records
BOE, which has just turned a profit, plans to raise 9.5 billion -224 billion shares through non-public issuance of new financing plans, raising no more than 46 billion yuan. According to the IPO consulting firm's forward investment adviser, the BOE's fifth non-public issuance of new shares in the A-share market is not only the largest in the history of BOE financing, but also surpasses the sum of the previous financing, making investors think of the recent BOE in the capital market financing pace.
In 2006, BOE issued a private placement announcement showing that it plans to issue a private placement of no more than 1.5 billion A-shares to specific targets for technical transformation of Beijing TFT-LCD5G production line and color filter production line for large-size TFT-LCD. Ultimately, BOE completed the issuance of 6.76 A shares, raising a total of 1.86 billion yuan of funds.
August 2007, BOE A non-public offering of financing does not exceed 6 billion yuan, but the final net actual fund-raising only about 2.222 billion yuan.
In September 2008, BOE signed an agreement with Hefei Municipal People's Government and its investment platform to announce the construction of a 6-generation TFT-LCD project with a total investment of 17.5 billion yuan in Hefei. In June 2009, BOE issued a total of 5 billion A Shares in a non-public offering of stock at an issue price of RMB2.4 per share, raising a total of RMB12 billion and raising a net fund of RMB11.783 billion.
In 2010, BOE issued A shares in a non-public manner, issuing a total of 29.85 shares of RMB ordinary shares at an issue price of 3.03 yuan / share, raising a total of 9.045 billion yuan of funds and a net proceeds of 8.944 billion yuan.
BOE raised a total of 25.147 billion yuan through four public issuances within the above five years to become the "financing king" on the A-share market, with the name of its large capital-market financing company spread like wildfire. There have been industry insiders estimate that such a large-scale refinancing expansion will make the domestic LCD panel industry over the next few years, the problem of overcapacity for the LCD panel industry in the future cast a shadow, and may even become the second photovoltaic industry .
LCD panel industry characteristics
LCD technology involves complex technical fields such as physics, chemistry and optics. A liquid crystal panel involves dozens of components and several hundred kinds of materials. No one company can independently complete the whole industrial chain integration. Therefore, the LCD panel industry and the steel, The biggest difference between traditional overcapacity industries such as cement, photovoltaic and electrolytic aluminum is that the former has an extremely large and complex industrial chain, involving huge output value in the industry. In 2012, global TFT-LCD sales reached 111.5 billion U.S. dollars. As one of the few industries that can achieve the same output value of national economy pillar industries such as IT, automobile and communications and play an important role in modern national defense and safety, the strategic position of the LCD panel industry in various government industries is already very clear.