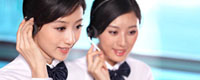 Name: Cassie.Huang
Tel: +86-755-27864416
Fax: +86-755-27864653
Mobile: 15989366182
E-mail: cassie@rxxdisplay.com
Skype: live:cassie_1191
QQ: 2850818618




Company News
>> Samsung spin-off OLED business gradually eliminated LCD
The Korea Times website quoted insiders on Monday as Samsung Display Company, a part of the reorganization of its nonprofit business plan, has split the OLED business into a separate business unit.
Samsung Display's official said: "Samsung Display has split the OLED business unit, Samsung Display many employees have joined the OLED business unit."
The official also said that the spin-off OLED sector will put the LCD business at greater risk. He said: "Now, Samsung has launched a strategy to exit the LCD business, because the business has not been much prospects, and not profitable."
Samsung Display spokesman also confirmed that the company has been looking for a variety of solutions to make up for the sluggish LCD business. Due to the rise of Chinese competitors, LCD business profit margins become smaller and smaller.
In the small and medium-sized digital device market, Samsung is accelerating the transition from LCD to OLED. Prior to this, Samsung Display has closed some LCD production lines and contacted Chinese companies planning to sell these production lines to Chinese companies such as the L7 line in Cheonan.
According to another official, Samsung Electronics may acquire the LCD business from Samsung Display in order to continue to maintain its television business. Unlike LG, Samsung still insists on using the LCD screen in the television market. Samsung Electronics owns about 85% stake in Samsung Display, while Samsung SDI holds about 15% of the remaining.
Nomura Securities believes that OLED is the trend. By 2018, OLED will account for the smart phone panel 1/3.
Recently, Samsung Display has won a contract to supply OLED screens for the iPhone from Apple Inc. Due to sluggish LCD business, Samsung Display reported a loss of 270 billion yen in the first quarter of this year.