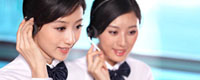 Name: Cassie.Huang
Tel: +86-755-27864416
Fax: +86-755-27864653
Mobile: 15989366182
E-mail: cassie@rxxdisplay.com
Skype: live:cassie_1191
QQ: 2850818618




Company News
>> Sony, Apple lead the OLED market shows the new revolution in technology has come 6th,Jan,2018
Looking back at the upcoming 2017, which year has never been so dramatic in China's color TV industry? As the overall sales decline slightly, a tide of consumer escalation sweeping across the country is reversing the trend in the color TV industry: as a high-end representative OLED TV emerged in a sudden, the annual compound growth rate is expected to reach 100%, becoming the industry's highest growth rate of new product categories.
Technology giants competing betting OLED technology
With the improvement of upstream and downstream industry chain and the continuous maturity of technology, OLED has become the new darling of major technology giants. In September of this year, the 10th anniversary edition of Apple's 10th Anniversary IPhone X, which is appealing to consumers around the world, was officially released. One of the most important reasons why this phone is so popular is that it uses an OLED screen. Samsung's latest flagship mobile phone S8, also uses the OLED full screen. Compared with the traditional mobile phone LCD screen, OLED not only make the product thinner, but also more vivid colors than the traditional LCD screen. Mobile giants have flagship product equipped with this "future display technology", but also quickly promote the popularization of consumer education OLED market.
OLED TV market is developing rapidly
A similar situation is also staged in color TV industry. Over the past few years, although many brands vigorously promote OLED TVs, but its market penetration has been unsatisfactory. It's not until 2017 that the real return to Sony, the world's first OLED TV brand, has really changed. Sony use of OLED dark field, color gamut, dynamic display effects and other aspects of the innate advantages, the fundamental release of the potential of OLED, launched this year's flagship OLED product A1, but also allow consumers to intuitively feel the "future science and technology" difference . So once its listing, they occupy more than 30% of the domestic OLED market share, 65-inch A1 more stable OLED TV sales ranking first place.
From the brand lineup, in early 2016, the global OLED TV manufacturers only 5, and by 2017, with the "black technology" known as Sony's re-entry, but also led the overall OLED camp to flourish. In addition to the United States and Germany, the United States, Denmark, Bnag & Olufsen and other niche high-end brands, Skyworth, Konka, Changhong and other domestic brands also competing against force OLED TV, the emerging brands and products behind, but also accelerated the consumer OLED Technology from recognition to recognition of rapid change. In short, a golden age of OLED TV has arrived.
From the product form point of view, OLED technical advantages with the body, but also fully expand the physical form of display products, from Sony's "screen sound field technology" to LG's "Wallpaper TV" to Skyworth and other brands of technology to follow ... all to make consumers see more subversion of traditional products and innovative experience. Taking the Sony A1 as an example, it takes full advantage of the flexible display features of OLEDs and creatively emits sound directly through the screen, thus providing the "sound and music" experience that users have never been able to achieve in any previous product.
From the sales point of view, China's color TV market experienced "roller coaster" -like development at the same time, OLED TV is set out a beautiful up line. According to AVC AVC monitoring data, in 2017, the retail sales of OLED TVs maintained a rapid growth every month, up from 7 in the same period of last year, with 239% more in October. At the same time, Alvin Cloud also predicts that 2018 OLED TV will continue the strong gains, only a Chinese market is expected to increase sales of 300%, much higher than the sales of laser TVs and QLED TVs, as the biggest winner in color TV high-end consumer market .
2018 CES looks forward to more disruptive OLED products come out
With the launch of the flagship products such as the Sony A1 and the Apple iPhone X, the "full-blown OLED" has become the undisputed fact. As of 2018, OLED will bring us more innovative products? What kind of TV product will the Sony giants led OLED firm stabilize its leading position in this golden age? Will there be similar to the Sony A1's "screen sound field technology", "sound and light" and other subversion of traditional black technology or audio-visual experience come out? In a few days, 2018 CES war is about to kick off, all this mystery, let us wait and see!