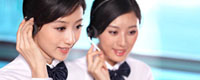 Name: Cassie.Huang
Tel: +86-755-27864416
Fax: +86-755-27864653
Mobile: 15989366182
E-mail: cassie@rxxdisplay.com
Skype: live:cassie_1191
QQ: 2850818618




Company News
>> S-LCD Article 2 8 on behalf of the line into the final fine-tuning 23th,Jan,2018
Just as Sony and Sharp formally finalized a joint venture to build a 10-generation line, market speculation that Samsung Electronics and Sony's joint venture S-LCD may not be expected to expand and collaborate, but Dow Jones Dow Jones) quoted Yeong Duk Cho, Samsung vice president of LCD business, as saying that the company and Sony plans to build Article 2 8th generation line of discussion has entered the final fine-tuning phase, scheduled to be the fastest April and April will be announced.
For Sony and Sharp to work together to build the 10-generation line, analysts believe that Sony and Samsung Electronics joint venture S-LCD will probably no longer be a new generation of panel factory construction, however, Samsung Electronics LCD executives say, but shattered this Speculation. Cho said Sony has no reason not to relinquish cooperation with Samsung Electronics as long as its S-LCD panel capacity is competitively priced.
Although Sony's speech system declined comment on Sightholder's Article 8 8th generation investment, according to the WSJ, Sony President Masayoshi Nakazoh recently reiterated that the company's S-LCD with Samsung Electronics is still the mainstay Panel supplier sources. In addition, Cho also stressed that the strategic cooperation between Sony and Samsung Electronics will continue.
S-LCD Article 8 8 On behalf of the line as soon as August 2007 mass production, in the cooperation case, Samsung Electronics and Sony invested a total of 1.8 trillion won (about 1.9 billion) funds. As for the Article 8 8th generation line under discussion, Cho said that the scale of the 8th generation S-LCD investment in line 8 is similar to that of the 8th generation in line 1 and is currently undergoing the final discussion phase and is scheduled to be put into operation in the first half of 2009. Its production schedule, may be more than Sony and Sharp joint venture of the 10-generation line earlier.
As for Samsung's 10-generation line plan, Cho said it has not yet finalized its plan. Once the specific plan is finalized, Samsung will discuss with Sony the 10-line investment and cooperation plan. In fact, Masayoshi Murakami recently said that although the cooperation with Sharp 10th generation of the line finalized, but the future of Samsung Electronics if the proposed 10-generation joint venture construction plan, Sony will be considered.
Although Samsung proposed in October 2007 that it intends to build a 10-generation panel factory to cut 60,000 units of meteorite LCD panels to further reduce costs, the recent investigation by South Korean authorities over the Samsung Group's scandals not only affected the positive image of Samsung Electronics , But also makes the future capital expenditure plan could not be finalized, which is why Samsung Electronics has yet to put forward one of the reasons for the blueprint for the 10th generation cable construction plan.