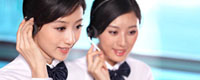 Name: Cassie.Huang
Tel: +86-755-27864416
Fax: +86-755-27864653
Mobile: 15989366182
E-mail: cassie@rxxdisplay.com
Skype: live:cassie_1191
QQ: 2850818618




Company News
>> Universal has developed a day and night to switch the light-emitting unit OLED panelUniversal has developed a day and night to switch the light-emitting unit OLED panel 24th,Jan,2018
Universal Display has developed a prototype of a flexible OLED panel with a light-emitting cell switching function. This product is the use of green visible light-emitting materials and the newly developed infrared light-emitting materials made of OLED panels. The panel is visible in daylight and infrared in the night. In infrared light mode, use special glasses to watch. In this way, you can provide superb day and night visibility of the panel.
The panel is an active matrix OLED panel, the panel resolution of 100dpi. Application of the company's phosphorescent technology "PHOLED" developed. The panel structure was developed by the company in collaboration with the University of Southern California and the University of Southern Michigan. The driver circuit is formed on a flexible metal foil backplane using low temperature polysilicon TFT technology from the Palo Alto Research Center (PARC) of the United States. The panel-embedded system was designed by L-3 Communications in the United States.
The panel is based on the Small Business Innovation Research (SBIR) system, developed for a new generation of US military equipment.