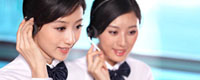 Name: Cassie.Huang
Tel: +86-755-27864416
Fax: +86-755-27864653
Mobile: 15989366182
E-mail: cassie@rxxdisplay.com
Skype: live:cassie_1191
QQ: 2850818618




Company News
>> Sharp this quarter production OLED panel released cell phone in mid-year 6th,March,2018
Hon Hai Group Vice President and Sharp President Dai Zhengwu 15, for the first time confirmed that Sharp will be able to mass production of OLED panels this quarter, to break the dominance of Samsung in the past; the same time, Sharp will also be introduced this year, equipped with OLED panel phone .
Dai Zhengwu revealed that Sharp has finished cell phone OLED panel samples in December last year, but considering the stability is still not enough, still need time to continue testing, is scheduled to be the first in June this year by the Sharp hand with a new machine.
At present, iPhone X is exclusively supplied by Samsung Electronics Co., Ltd. However, the major Japanese suppliers of FMM, FMD, are printing and letterpress printing, all of which have been banned by Samsung.
As more and more panel makers to join mass production of OLED, FMM future demand will be more and more large Japanese printing and letterpress printing can only supply Samsung, the global OLED market fear FMM rush rush. Taiwan's Darun is the third manufacturer in the world capable of producing FMMs. It has been reported to be sent to AUO and other manufacturers for testing. Q3 official production shipments will take place this year.