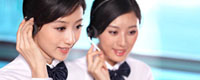 Name: Cassie.Huang
Tel: +86-755-27864416
Fax: +86-755-27864653
Mobile: 15989366182
E-mail: cassie@rxxdisplay.com
Skype: live:cassie_1191
QQ: 2850818618




Company News
>> Samsung prepares to eliminate flat panel LCD screens 20th,March,2018
According to South Korean media reports, following Samsung's successful OLED screen, the next step is to start phase out LCD screens for flat panels. The flat panel product line will eventually be transformed into an OLED panel.
Samsung panel maker SDI is preparing to start reducing the supply of flat panel LCD panels and replacing it with an increase in OLED panel output. Since January of this year, SDI has actively increased the production of OLED panels for tablets and notebooks, from 2000 to 25 million in the second half of 2016 to 30 million.
Including SDI, LG Display and Sharp are all Apple iPad panel suppliers. Under the situation of SDI production cuts, Apple may seek assistance from other suppliers to fill capacity vacancies. SDI is expected to supply 600,000 flat panel panels to Apple in the first quarter of this year. Market research agency IHS Market estimates that the supply of SDI will be further reduced to 300,000 to 400,000 units in the second half of the year.
Samsung will launch tablet and notebook products with OLED screens this year. According to legend, Apple is also considering whether to follow up, the current internal OLED panel quality certification, as well as the evaluation of the effectiveness of the iPad screen change. From this perspective, Samsung's production of LCD flat panel seems to have forced Apple to upgrade the flat screen.