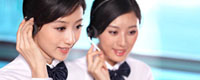 Name: Cassie.Huang
Tel: +86-755-27864416
Fax: +86-755-27864653
Mobile: 15989366182
E-mail: cassie@rxxdisplay.com
Skype: live:cassie_1191
QQ: 2850818618




Company News
>> LCD business continues to suffer losses and OLED business opportunities Samsung Electronics major action integrates display panel business 29th,March,2018
On February 20th, 2012, Samsung Electronics convened a board of directors and decided to separate the LCD business (so-called "clubization") and set up a new company named Samsung Display. Huang Mingzhang, senior analyst and deputy director of DIGITIMES Research, analyzes that this branch of the business plan is expected to be confirmed at the Samsung Electronics Shareholders' Meeting in March. After the Samsung Electronics LCD business officially "spoke" in early April, the next step is to merge the new company temporarily named Samsung Display with SMD to complete the integration of the display panel business.
Analyze Samsung's big move to integrate its LCD and OLED panel business. Huang Mingzhang explained that on the one hand, TFT LCD panels have poor profitability, and Samsung's LCD business has suffered losses in each quarter of 2011, plus a joint venture with Sony. S-LCD Co., Ltd. is facing changes. Sony has already sold all its S-LCD shares to Samsung Electronics in early 2012. Therefore, Samsung's LCD business will face LCD panel seaport problems in 2013. At this point, how to properly find a way out for excessive LCD capacity will become the key to whether its LCD business can turn a profit. The solution to be considered In addition to moving the equipment to the mainland, the other direction is to convert the old LCD line to the AMOLED line.
Another reason for Samsung to step up its display panel business integration is the challenges brought by LG Display (LGD). LG Display appears to be more successful than Samsung in the development of large AMOLEDs. On the other hand, LG Display adopts a white OLED technology and its production cost. Less than the traditional RGB color-emitting OLEDs adopted by Samsung, on the other hand, the 55-inch OLED TV panel quality displayed by LG Display at CES 2012 is not as good as Samsung's 55-inch product, but it is also widely acclaimed, so LG Display considers Speed ​​up the investment in large-scale OLED production lines.
Samsung integrates the actual direction of display panel business
Huang Mingzhang analyzed that the capital expenditure required for investing in new AMOLED production lines is 2.5 to 3 times more than that of TFT LCDs with the same production area. Therefore, it is expected that LGD and Samsung's 8th generation AMOLED production lines will be given priority in converting old LCD production lines. Since the conversion of the depreciated old line into an OLED production line, the required capital expenditure is only required to cover half of the new plant to 60%. Although large-scale AMOLED panels and OLED TVs are still in the stage of small-scale pilot production in 2012, with the competitive development of Samsung and LGD's AMOLED business, it will still bring competitive pressure to Taiwan's panel makers and global TV brands.