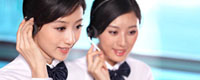 Name: Cassie.Huang
Tel: +86-755-27864416
Fax: +86-755-27864653
Mobile: 15989366182
E-mail: cassie@rxxdisplay.com
Skype: live:cassie_1191
QQ: 2850818618




Company News
>> Apple uses domestic panels? Show future dominated by OLED 20th,Apr,2018
The majority of the fruit powder knows that Apple will hold an iPhone 7 in the fall conference in September this year. As far as Apple's confidentiality level is concerned, the specifications of the iPhone 7 are frequently exploded early this year, and they are more reliable than they once were in September. iPhone7's new selling point is almost all exposed, selling bright spots is also lackluster, even more disappointing is the Samsung GeSheng mobile phone appeared for many years of curved screen or absent this new product.
Apple uses domestic panels? Show future dominated by OLED
However, we already know that Apple has formed a "tick-tock" model similar to Intel's in terms of launching new model devices. There is no bright spot for this year's iPhone that is predictable, and next year is the 10th anniversary of Apple's launch of the iPhone. Apple will launch a new and significantly upgraded iPhone at that time.
Earlier news that Apple seeks a steady supply of 200 million OLED panel screens from South Korean suppliers
Reminiscent of previous news, Apple was looking for Korean suppliers to supply an annual supply of 200 million OLED panel screens. Apple has already asked South Korean suppliers for the need to supply 200 million OLED screens. As a manufacturer that has been leading the trend of technology, Apple has obviously lagged behind other brands in the application of OLED screens.
If Apple joins the ranks of OLED in a timely manner, we believe that in the future, the display industry will surely have more manufacturers join the OLED market game at a faster rate. In terms of the distribution of the current global panel resources, China has the world's largest The panel market, and in the face of the gradual scale of the OLED market, China's panel makers have also entered this market, invest a lot of manpower and resources.
Earlier this year, BOE decided to build a 6th generation LTPS/AMOLED production line in Chengdu, Sichuan Province to produce high-end mobile phone displays and emerging mobile displays. The acquisition of Sharp's Hon Hai will also actively put into production OLED product line, after all, Foxconn as a foundry has always wanted to become a supplier of Apple panels, according to authoritative agencies expect that the next five to ten years, China's OLED panel supply will occupy the world About 20% of market share.
Foxconn as a foundry has always wanted to become a supplier of apple panels
The latest breakthrough in display technology has pushed the size and yield of OLED panels to a new level. The cost of small- and medium-size OLED screens of first-tier panel makers has decreased significantly, while the production capacity has been rising. OLEDs have excellent physical properties and display advantages. Sex will undoubtedly gain more room for development on the thin and light concept of mobile devices today. Leading companies represented by Apple and Samsung will play a leading role in the gradual growth of OLEDs in the field of small-scale mobile display.