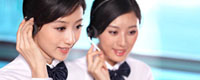 Name: Cassie.Huang
Tel: +86-755-27864416
Fax: +86-755-27864653
Mobile: 15989366182
E-mail: cassie@rxxdisplay.com
Skype: live:cassie_1191
QQ: 2850818618




Company News
>> Smartphones to embrace OLED panels Samsung Q1 shipments doubled 25th,Apr,2018
Global smartphone makers have adopted OLED panels (including Chinese manufacturers) and Samsung Electronics Co.'s panel maker Samsung Display has been happy that its OLED shipments have more than doubled in the past year. The rate is more than 90%.
Smartphones to embrace OLED panels Samsung Q1 shipments doubled
The Korea Herald reported on the 13th that UBI Research, an OLED marketing agency in South Korea, estimated that Samsung Display's OLED panel shipments have soared to 86.7 million units in the first quarter (January-March 2016). The global OLED shipments were 91.3 million. In other words, Samsung Display's market share is as high as 95%.
There are more and more smartphones that use OLED panels. There are as many as 17 Q1s, far more than five models a year ago. UBI predicts that Samsung Display will supply OLED panels for Apple Inc.'s iPhone next year as soon as possible, and the operation is expected to gain a substantial boost. Samsung's latest flagship "Galaxy S7 Edge" Q1 accounts for about 14% of Samsung Display's shipments.
With increasing demand, Samsung Display also decided to invest boldly. By the end of next year, the OLED monthly output of the A3 plant is expected to increase from 15,000 this year to 105,000 in one breath. The company has invested 1.8 trillion won (approximately 1.5 billion US dollars) in Q1. Expand production.
Kim Dong-won, an analyst at Hyundai Securities, pointed out that major panel makers in South Korea, Japan and China are all reducing the production capacity of LCD panels and shifting their focus to OLEDs.