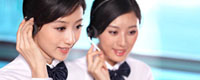 Name: Cassie.Huang
Tel: +86-755-27864416
Fax: +86-755-27864653
Mobile: 15989366182
E-mail: cassie@rxxdisplay.com
Skype: live:cassie_1191
QQ: 2850818618




Company News
>> TFT-LCD will pose a great challenge to AMOLED panel 17th,May,2018
In recent years, the display panel market has been dominated by TFT-LCD technology, whether it is small, medium or large. The territories of e-Paper, PDP, CRT and other technologies are gradually decreasing. Under this circumstance, only the Samsung display-led AMOLED panel market continues to grow substantially, becoming the most powerful contender for TFT-LCD.
Annual AMOLED Panel Shipment Results and Prospects (Mil.PCS)
Annual AMOLED Panel Shipment Performance and Prospects
(Source: Displaybank, 'A strategic analysis and market prospects of AMOLED panel companies')
In response, panel makers with sensitive information plan to invest in the AMOLED panel business in the near future in order to obtain higher added value. However, with such a high degree of attention in the market, currently only a few companies such as SDC, LGD, and Sony have successfully mass-produced AMOLED panels.
The analysis considers that the manufacture of AMOLED panels is more difficult than that of TFT-LCD technologies. Even if mass production is successful, the performance of the TFT-LCD display panel market is not easily dominated by the price. Moreover, as the display panel market competition gradually becomes large-scale and high-resolution, the late-stage panel companies planning to enter the AMOLED panel market face two major challenges that need to overcome the development of the basic AMOLED technology and the development of terminal applications.
As a result, this year's AMOLED panel market is expected to overcome such technical barriers and market competitiveness as the goal, and many companies will try to enter the market with diversified strategies. In particular, most panel companies operating the TFT-LCD panel business will also concurrently operate the AMOLED panel business. They are also busy calculating their gains and losses and are hard at work on how to obtain greater profits with the least investment.
Related to this, the most important part of this year is the example change of small and medium-sized OLED manufacturing process and substrate process technology. Small and medium-sized OLED manufacturing processes include conventional RGB individual light emitting structures for etching Fine Metal Masks, and high-density etching methods such as LITI and Ink-Jet Printing. The performance of the wide-range applications is relatively low, but the images are relatively easy to apply. Mask's WOLED structure. At the same time, the flat glass used for substrates and sealants was replaced with plastic and film coating, respectively, and mass production of the Unbreakable AMOLED panel was attempted. If Unbreakable AMOLED comes out, then the AMOLED panel market is expected to greatly innovate the other flat panel display market and related application industry.