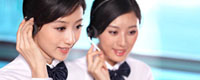 Name: Cassie.Huang
Tel: +86-755-27864416
Fax: +86-755-27864653
Mobile: 15989366182
E-mail: cassie@rxxdisplay.com
Skype: live:cassie_1191
QQ: 2850818618




Company News
>> Global small-size TV panel prices will pick up further in August 25th,July,2018
According to industry sources, after the sharp decline in the second quarter of 2018, the price of small TV panels began to rebound in July, and may rise further in August, especially the 32-inch, 40-inch and 43-inch TV panels; part of the reason is Major Chinese manufacturers such as BOE and Huaxing Optoelectronics (CSOT) are increasingly flexible in their market operations.
In the first half of 2018, BOE's 10.5G plant in Hefei and the 8.6th generation thin film transistor liquid crystal factory of Chengdu CLP Panda Display Technology Co., Ltd. all started commercial operations. Both the increase in production and the traditional off-season effect have exacerbated the decline in TV panel prices. In April and May, unit prices for 32-inch panels fell below $10, not to mention larger panels.
To cope with this situation, BOE and CSOT reduced the production of 32-inch panels and converted some of their 8.5G factory production into 40-inch and 43-inch panels. With the gradual reduction of 32-inch panel inventory and the arrival of the traditional peak season in the third quarter, the 32-inch panel's order peak has emerged, causing Chinese panel makers to increase the unit price of these panels by $2-3 in July, which in turn The price of the 40-inch and 43-inch panels was also increased by $1.
Market swells month by month
Industry insiders expect that prices for 32-inch, 40-inch and 43-inch TV panels will rise month by month in the third quarter of this year, while prices for 50-inch panels will remain flat. The supply and demand balance of the 55-inch panel in July will remain stable until a slight rebound in August and September.
As for the 65-inch TV panel, prices may return to a stable state in the third quarter due to increased market demand. According to sources, BOE gradually increased its 10.5G fab capacity in the third quarter to open up the 65-inch panel market, while Taiwanese and Korean manufacturers are also trying to maintain their respective market shares, so the price of 65-inch TV panels may rise. The sex is small, even in the case of increased demand during the peak season, this is still the case in the third quarter.
At the same time, in the context of increased trade tensions between China and the United States, it is still to be seen whether TV brand manufacturers can effectively promote sales in the terminal market in the fourth quarter, as this will also affect the price trend of TV panels.
In 2019, global TV panel manufacturers will face more intense competition. At that time, Huaxing Optoelectronics and Foxconn's 10.5G fab in Guangzhou, HKC's 8.6G fab and LG Display's OLED fab will provide more. More panel products.