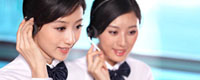 Name: Cassie.Huang
Tel: +86-755-27864416
Fax: +86-755-27864653
Mobile: 15989366182
E-mail: cassie@rxxdisplay.com
Skype: live:cassie_1191
QQ: 2850818618




Company News
>> AMOLED panel market analysis: Han plant benefits Lu plant positive 27th,Sep,2018
The new generation of Apple iPhone will definitely adopt Samsung AMOLED panel, so it will attract the world's major manufacturers to grab the AMOLED market. The market research organization WitsView has released the latest report. The penetration rate of AMOLED in smart phones is expected to be nearly 50% in 2020. And this wave of investment boom is most active in China. As for the 6-generation flexible production line of Hanji Lejin Display (LGD), it will supply non-Apple customers, which is the most indicative.
Samsung has dominated the AMOLED market for 2 to 3 years. Recently, it has developed plans to build the world's largest flexible OLED panel factory (6th generation line, number A5). The monthly production capacity is 180,000 pieces, which can be continuously expanded to 270,000 pieces in the future. The existing A3 plant capacity has increased by 30%. This year, the 10th anniversary of the iPhone, Apple is bound to boost sales through a substantial change, Samsung is not only expected to enter the Apple supply chain, and will undoubtedly also push AMOLED to the mainstream.
WisView research associate Fan Bozhen pointed out that Apple's strategic vision is not only the other mobile phone brands to accelerate the layout of AMOLED technology, but also the panel factory has begun to enter the AMOLED market, and the panel makers in mainland China are the most active.
Fan Bozhen analysis, and Huiguang Optoelectronics and Kunshan Visionox laid out AMOLED in 2013-2014. The original LTPS technology, BOE and Tianma, also accelerated into AMOLED technology in 2016, and even planned the original The LTPS production capacity was directly transferred to the AMOLED production line, and it was installed in the first half of this year, ready to enter the trial production stage.
WitsView believes that LGD's 6-generation flexible AMOLED production line will be officially mass-produced in the second half of the year, which is the most significant event of this year. In particular, LGD's first wave products will target non-Ping mobile customers, and it is expected to break the monopoly of Samsung. .
In addition, the mainland market is full of funds, coupled with government subsidies for the development of new display technologies, it is expected that the next manufacturers will continue to build new AMOLED production lines. However, the AMOLED panel production technology has a high threshold. In addition to the need for a certain level of backplane production capacity, the evaporation process and packaging process of the organic light-emitting layer are also bottlenecks.
Taking vapor deposition equipment as an example, the panel factory still relies on Japanese and Korean equipment manufacturers. Among them, the 6th generation Half Cut machine of Canon Tokki is the competition of various panel manufacturers, but Canon Tokki still has limited capacity. To give priority to meeting the future needs of Samsung and Apple.