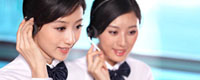 Name: Cassie.Huang
Tel: +86-755-27864416
Fax: +86-755-27864653
Mobile: 15989366182
E-mail: cassie@rxxdisplay.com
Skype: live:cassie_1191
QQ: 2850818618




Company News
>> Government support panel industry China AMOLED panel time course approaching Han factory 9th,Oct,2018
Recently, domestic panel makers have recently turned to AMOLED technology in small and medium-sized panel emerging investment projects, reducing the relatively mature investment in LTPS TFT LCD, mainly because of the future development of flexible technology. Although compared with the Korean factory Samsung Display and LG Display, domestic manufacturers are latecomers, but under the government's funds, the major domestic panel makers are expecting "curve overtaking", and the production process of flexible AMOLED panels is approaching the Korean factory. And as far as possible to shorten the gap with the Han factory in the end product production time.
Government support panel industry China AMOLED panel time course approaching Han factory
So far, among the operators, BOE, Tianma, Visionox, Hehui, and Rouyu have successively exhibited flexible AMOLED panel samples, and Huaxing and Xinli, which are relatively backward in time, are also catching up. Among them, BOE received the best assistance from the government.
BOE is looking forward to the production of AMOLED panels that are truly flexible in the production of end products from 2021 to 2022. It is the earliest manufacturer to mass produce such panels. It traces its earliest display of flexible AMOLED panels in 2016, with an interval of about 6 years. Half for Samsung.
Visionox is the most complete in terms of technology accumulation, and it is also an opportunity for the industry to have the opportunity to mass-produce such products in advance. However, compared with BOE, Visionox is more conservative in its timing prediction.