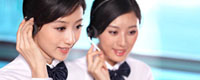 Name: Cassie.Huang
Tel: +86-755-27864416
Fax: +86-755-27864653
Mobile: 15989366182
E-mail: cassie@rxxdisplay.com
Skype: live:cassie_1191
QQ: 2850818618




Company News
>> Samsung shut down LCD panel production line for Samsung OLED is not stupid 2nd,Nov,2018
Small size OLED Samsung is absolutely the boss
The author believes that foreign media AndroidHeadlines can explain this problem. According to the latest statistics, in the second quarter of 2016, Samsung shipped 98 million pieces in the OLED panel market, an increase of 81.5%. Samsung currently controls 99% of the global smartphone OLED screen market, and other manufacturers' OLED screen shipments account for only 1%.
From the current point of view, although LG and domestic screen manufacturers are still trying to improve their own OLED screen technology and production capacity, but Samsung still dominates the OLED mobile phone screen market.
Samsung's goal of shutting down the large-size LCD panel production line is to launch a new production line for small and medium-sized OLED panels.
In the past two years, the LCD panel continued to suffer losses, and both Panasonic and Sharp have stopped. This line was closed in the past three years and was also a strategy set earlier.
Samsung showed 2243 shipments in the first quarter, with a market share of 14.5%, ranking fifth. The top four are LG Display (37.49 million, 24.3%), BOE (26.66 million, 17.3%), AUO (24.44 million, 15.8%), and Innolux (229.10 million, 14.8%).
In the third quarter, large-size LCD panels began to increase in price. Although Samsung did not expect it, it was controllable.
However, the author believes that compared with the lucrative profits of OLED mobile phone panels, the opportunity cost of abandoning this large-size LCD panel production line is very low, and Samsung has no intention of this short-term price fluctuation.
OLED supply is tighter and profits are higher
Of course, the shutdown of the LCD panel production line will affect the Samsung complete machine to a certain extent, but due to the relatively abundant supply of LCD panels worldwide, the so-called large-size LCD panel out of stock is also the intention of panel makers to improve the previous losses. The emission of smoke bombs, from the perspective of the layout and supply of global LCD panels, even if there is a shortage, the time will not be long. From the current point of view, no company has yet to push out the finished product because of the shortage of large-size LCD panels.
Looking at the small and medium screen OLED market? A message can tell the heat. Recently, Xiaomi ordered OLED from Samsung Display, but the reply was not shipped until the second half of next year. OLED smartphones respond well, not only Xiaomi, but also Chinese manufacturers Vivo and Oppo. Oppo originally planned to ship 60 million OLED smartphones this year, and soon it will be upgraded to 90 million to 100 million. OLED panel grabs Quietly started.
Well, the purpose is very simple, the small size OLED is very dry, the profit is much higher than the large size LCD panel, do not believe that Samsung's annual report.