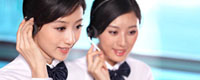 Name: Cassie.Huang
Tel: +86-755-27864416
Fax: +86-755-27864653
Mobile: 15989366182
E-mail: cassie@rxxdisplay.com
Skype: live:cassie_1191
QQ: 2850818618




Company News
>> Idemitsu will build an OLED material factory in China 6th,Dec,2018
On December 3, the global OLED material manufacturer Idemitsu Co., Ltd. released a press release announcing that in order to provide Chinese customers with a more stable supply of materials, the company decided to build an OLED material manufacturing plant in China. The new plant is expected to start construction in December 2018 and be completed in November 2019 with an annual capacity of 12 tons.
Idemitsu Kosei was established in Ogakizaki, Shizuoka Prefecture in 2007. In 2012, the company established an OLED material factory in Paju, Gyeonggi-do, South Korea, and put it into production. So far, it mainly supplies materials to Korean customers.
The new location is located in Chengdu, Sichuan Province, and will become the third manufacturing base for Idemitsu. It plans to officially start commercial production in the first quarter of 2020 with an annual capacity of 12 tons.
Idemitsu said that in recent years, more and more products, including smartphones and large-size TVs, have begun to adopt OLED display panels. In China, the government has vigorously promoted the revitalization policy of the display panel industry. Under this background, various large display panel manufacturers have taken the lead in increasing investment in OLED display panel manufacturing equipment, which indicates that China will develop into an OLED display panel in the future. Producing a big country.
In addition, Idemitsu said that the establishment of the plant will not affect the company's fiscal year 2018 consolidated results.