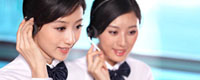 Name: Cassie.Huang
Tel: +86-755-27864416
Fax: +86-755-27864653
Mobile: 15989366182
E-mail: cassie@rxxdisplay.com
Skype: live:cassie_1191
QQ: 2850818618




Company News
>> AMOLED concept stocks, business opportunities are coming soon 11th,Dec,2018
Apple's iPhone 8 may use active organic light-emitting diode (AMOLED) panels, which may cause tight supply of AMOLED panels. AUO, F-TPK, and F-GIS industry and other AMOLED concept stocks have the opportunity to benefit from huge business opportunities in the future.
According to foreign reports, LG Display and Samsung are about to reach a final licensing agreement with Apple. The two South Korean panel makers plan to invest 15 trillion won (about 12.8 billion U.S. dollars) in capital expenditure over the next two to three years. Apple may also inject capital. Joint investment in the construction of a new AMOLED panel plant. Once Apple adopts the AMOLED panel, most other mobile phone operators will follow up and the demand will increase.
In terms of Taiwan's supply chain, AUO does not supply AMOLED panels to Apple, but AUO is the only manufacturer in Taiwan to mass-produce AMOLED panels, including smartphones and wearables screens that are shipped to the Android camp, such as the iPhone 8. Can drive the AMOLED trend, which may lead to tight supply of AMOLED panels, and AUO is expected to accept benefits. As for Innolux, it is still under development.
AUO Chairman Peng Shuanglang said that AUO has the 3.5-generation AMOLED factory in Linkou and the 4.5-generation AMOLED factory in Singapore. The round AMOLED smart watch screen that has been mass-produced and shipped is comparable to the Apple Watch quality and price, due to AMOLED. It is an industry with high value, threshold and technology. If the application is expanded in the future, AUO will expand production. At the same time, in the past, because the iPhone used embedded touch to lose the iPhone order TPK and GIS, this time the iPhone will switch to the AMOLED panel and have the opportunity to return to the iPhone touch panel supply chain.