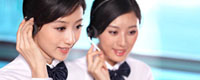 Name: Cassie.Huang
Tel: +86-755-27864416
Fax: +86-755-27864653
Mobile: 15989366182
E-mail: cassie@rxxdisplay.com
Skype: live:cassie_1191
QQ: 2850818618




Company News
>> It is too important to grab the OLED panel 18th,Feb,2017
Honghai investment in Sharp layout OLED production line, market participants pointed out that the Japanese Canon Tokki master OLED key process equipment, Sharp to try to grab the first South Korea and mainland China BOE before getting the key equipment.
Sharp on September 30, the board of directors decided to invest in organic light-emitting diode (OLED) advanced production line, invest 574 billion yen to introduce OLED panel substrate, OLED manufacturing and installation of the required process equipment for the substrate TFT film formation, A vapor-deposited OLED material, and a process such as mounting a driver IC.
Market sources pointed out that the Japanese equipment industry Canon Tokki master OLED organic vapor deposition key process equipment, including Samsung's SamsungDisplay and mainland China BOE, Canon Tokki to order OLED equipment, in addition to South Korea's LG Display also ordered to Canon Tokki.
Market participants said that considering the Japanese Canon Tokki customer orders to digest the speed, Sharp must try to grab the first Korean Samsung and mainland China BOE before, get the OLED key equipment.
Market participants pointed out that Hon Hai led Sharp investment OLED production line, to consolidate the future supply of Apple iPhone panel, with South Korea's LGDisplay, Samsung's Samsung Display, and the Japanese display company JDI rival.
Sharp pointed out that the main production line of OLED will be located in Sanqi County, Japan multi-gas town multi-town-three triple business, and Osaka (soil) city business.
Sharp plans related OLED production line will be in April 2018 to June during the start operation.
Bloomberg quoted anonymous sources, OLED supply agreement can be reached, but also depends on Sharp's production capacity. According to the source, Apple and Sharp consult the supply of new machine OLED panel.
Samsung Media has reported that Samsung Display has signed with Apple, starting next year in 2017, will provide Apple's next-generation iPhone required 5.5-inch OLED panel products; Samsung Display will be available in May 2017 available.
Reported and revealed that Samsung Display is located in the Asahi A3 factory in South Korea, may be further expansion, the supply of Apple iPhone OLED panel. The Alpine plant is an important base for the production of flexible OLED (flexibleOLED) panels.
According to Sharp March 30 announced the contents of the book, Hon Hai and Sharp plans to June 2019, hit 200 billion yen investment OLED panel, planning mass production of flexible OLED panel products.
Apple iPhone next year is expected to use new OLED panel. Nikkei Asian Review (Nikkei Asian Review) previously quoted sources reported that Apple will launch next year, three new iPhone models, including 5.5-inch large size with OLED screen models, the use of bilateral surface OLED screen design.
Keiji Review Analyst Guo Ming 錤 in late March forecast, 2017 new generation iPhone screen size has the opportunity to appear 5.8-inch specifications, and the use of active organic light-emitting diode (AMOLED) panel, the product portfolio depends on the AMOLED panel supply The