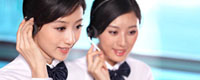 Name: Cassie.Huang
Tel: +86-755-27864416
Fax: +86-755-27864653
Mobile: 15989366182
E-mail: cassie@rxxdisplay.com
Skype: live:cassie_1191
QQ: 2850818618




Company News
>> Samsung Display President Li Dongyan supports Han OLED equipment export 22th,Feb,2019
In January, according to South Korean media BusinessKorea, after the Samsung supplier sold OLED screen technology to BOE, the Korean government plans to restrict the export of OLED screen production equipment to China. However, South Korea has shown that the professional committee has not determined which technologies will be the core technology of Korea.
But recently, Samsung Display President Li Dongyan said, "Panel manufacturers and equipment companies should expand their exports to China. South Korea's national core technology should be protected, but equipment can be fully negotiated and negotiated between panels and equipment. Capture export opportunities."
Li Dong smoke further explains how panel makers and device manufacturers are in conflict with the designation of core technology for OLED devices. Samsung has shown that a device supplier is suspected of leaking key OLED technologies to Chinese manufacturers, but cannot limit its export of OLED devices.
Li Dong smoked, "I disagree with the view of equipment manufacturers and panel makers on different positions on the revision of national core technologies." He stressed that "every company has core technologies to protect, if there is a corresponding export The demand for technology OLED equipment, related companies can be exported to China through adequate communication and coordination while protecting related technologies. Panel manufacturers and equipment manufacturers should complete the export by coordinating the opinions of both parties, subject to the Non-Disclosure Agreement (NDA).