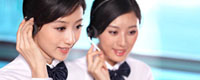 Name: Cassie.Huang
Tel: +86-755-27864416
Fax: +86-755-27864653
Mobile: 15989366182
E-mail: cassie@rxxdisplay.com
Skype: live:cassie_1191
QQ: 2850818618




Company News
>> Domestic manufacturers have overcome the fingerprint technology of LCD screens. LCDs don't really have to be slaves. 30th,April,2019
At present, the two most used screen materials in mobile phones are LCD and OLED. With the popularity of screen fingerprints and the inability to be compatible with LCD screens, almost all of the high-end mobile phones are now being transferred to the OLED screen.
Compared with LCD, OLED material has the advantages of power saving and better display effect, but it is more eye-catching than LCD, and stroboscopic phenomenon occurs in low brightness. Looking at it for a long time is relatively more eye-catching. Some users with more sensitive eyes are unbearable, so the industry has a slogan "LCD is never a slave." But from the current situation, it is a matter of time before the LCD is replaced. But now the situation seems to have turned around.
According to netizens, recently, the domestic manufacturer 阜时科技 demonstrated the unlocking scheme of the fingerprint under the LCD screen. The scheme has an active high-penetration light source, combined with a wide-bandlength light receiving technology, and finally realizes the screen fingerprint function in the LCD. At the same time, the technology has accumulated more than 160 LCD screen fingerprints.
Due to the price factor, many thousand yuan machines are currently using LCD+ rear fingerprints. However, with the advent of LCD screen fingerprint technology, it is believed that the thousand-dollar machine that uses the LCD screen will soon be equipped with a screen fingerprint. It is reported that there will be a mobile phone using this technology in the second half of this year. For LCD screen fingerprint phones, what do you expect?