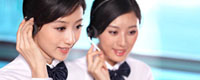 Name: Cassie.Huang
Tel: +86-755-27864416
Fax: +86-755-27864653
Mobile: 15989366182
E-mail: cassie@rxxdisplay.com
Skype: live:cassie_1191
QQ: 2850818618




Company News
>> Jingdong and LGD reached a strategic cooperation to build an OLED TV matrix 20th,May,2019
On May 17, Jingdong, the largest self-operated e-commerce platform in China, signed a strategic cooperation agreement with LGD, the sole supplier of large-screen OLED panels in the world, and cooperated with Skyworth, LG, Hisense, Philips, Konka, Sony and Changhong to build 7 color TV brands. Jingdong OLED color TV matrix, launch a comprehensive OLED promotion campaign, use a unified publicity to let consumers really understand what OLED is, and how to choose their own color TV products in the Internet era, thereby increasing the penetration rate of OLED large screen and helping consumers Enjoy the big screen HD visual experience. Hao Yabin, Secretary General of China Electronics Video Industry Association, Lu Jianbo, Deputy Secretary General of China Electronics Chamber of Commerce, Dong Min, Vice President of Aowei Cloud Network, An Chengmo, Vice President of LGD China Marketing, Yang Zisheng, General Manager of Jingdong Home Appliances Black Power Division, and The relevant person in charge of the big color TV brand attended the event.
As a third-generation display technology, OLED has the advantages of ultra-high definition, transparency, bending, ultra-thin, etc. After becoming the main force of the society after the 80s and 90s, the OLED products meet the consumer's high-end background. The comprehensive demand for quality of life such as content and visual enjoyment has become the mainstream development trend of large-screen display technology, and has been recognized by most mainstream color TV companies in the world. At present, domestic mainstream color TV manufacturers have almost become the "fans" of OLEDs, driving the rapid growth of OLED penetration in the high-end color TV market. Dong Min, vice president of Aowei Cloud Network, said that in 2019, China's OLED color TV will grow by 130% year-on-year, with sales of about 380,000 units. It is expected to exceed 800,000 units in 2020.
Relative to the rapid development trend of OLED color TV market, consumers' perception of OLED color TV is still in a slump. Due to the large number of color TV brands, it is impossible to unify the communication calibre, and it is difficult for consumers to form a correct understanding of OLED technology. For example, some manufacturers' propaganda points are "organic self-illumination", while others are "image contrast is strong and true", and some are "thin and eye-protection", which makes the user feel like a blind person, unable to achieve comprehensive OLED color TV. And a deep understanding, and led to higher education costs, is not conducive to the penetration and popularity of OLED color TV.
Jingdong and LGD reached a strategic cooperation to build an OLED TV matrix
Yang Zisheng, General Manager of Jingdong Home Appliances Black Power Division, "OLED Breakthrough and Change" Keynote Speech
In order to promote OLED products into consumers, JD.com and LGD and Skyworth, LG, Hisense, Philips, Konka, Sony and Changhong jointly integrated OLED camps, highlighting the cross-generation of OLEDs by amplifying product sound volume and optimizing traffic import. Technical advantages, activate the word-of-mouth conversion and technical recognition of OLED products, let consumers deeply understand "What is OLED TV", "Why buy OLED TV", increase sales and market share of OLED large-screen products, accelerate OLED color TV into thousands of dollars Household.
Jingdong and LGD reached a strategic cooperation to build an OLED TV matrix
LGD China Marketing Vice President An Chengmo "OLED Open New World" keynote speech
Ancheng said that Jingdong occupies 60% of the market share of China National Grid, and has rich marketing experience in the field of color TV. It has created many successful cases of large-screen color TV and artificial intelligence color TV. LGD looks forward to working with JD. The OLED brand and product matrix will strengthen the promotion of OLED large-screen market in China and the world, and jointly provide important support for the popularization of OLED color TV.
Not only that, the establishment of the Jingdong OLED Alliance will also provide a strong source of power for the recovery of the color TV market. Yang Zisheng pointed out that China's color TV industry is currently in a decline. In the first quarter, retail sales fell by 1.1% year-on-year, and retail sales fell by 13.1% year-on-year. It is difficult for manufacturers to exchange sales and profits for the market. As a high-end product that meets the audio-visual needs of consumers, OLED has a dominant position in the high-end market, and its penetration rate will become a breakthrough in the recovery of the color TV market, which will revitalize the color TV industry.
Strengthening high-end and high-end demand
At the same time of building the OLED matrix, Jingdong OLED large-screen promotional activities are also launched simultaneously. From May 17th to May 20th, users can purchase the specified model of OLED color TV on the Jingdong platform, and enjoy the maximum reduction of 1,000 yuan. Yang Zisheng said that by strengthening users' strong demand for medium and high-end products, JD.com has gradually become a consumer platform with medium and high-end products as the mainstay. JD.com will continue to improve product quality and service quality, so that consumers can experience good quality products.
In fact, online channels have become the mainstream sales channel for OLED TVs. In the first quarter of 2019, Jingdong OLED sales increased by 143% year-on-year, and the average customer price exceeded 10,000 yuan. The proportion of online sales in the color TV market has now reached 50%. OLED is an epoch-making product that has truly changed the development of the color TV industry. Its combination with the online market is undoubtedly a good news for Chinese color TV companies that are on the road to recovery.
In 2019, JD.com adhered to the business philosophy of "trust-based, customer-centered value creation", and deeply integrated the IOT industry, strategically entering the C2M reverse customization and offline market. In this context, Jingdong Home Appliances will take the OLED matrix as an opportunity to further develop the color TV market, comprehensively enhance the competitiveness of OLED products, and bring the ultimate audio-visual enjoyment to more consumers.