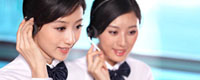 Name: Cassie.Huang
Tel: +86-755-27864416
Fax: +86-755-27864653
Mobile: 15989366182
E-mail: cassie@rxxdisplay.com
Skype: live:cassie_1191
QQ: 2850818618




Company News
>> JDI has become an Apple LTPO OLED supplier, 6th generation line or mass production in advance to July 28th,May,2019
It may be that everyone seems to be far behind competitors such as Samsung and LGD in OLED technology. However, the latest news shows that Apple's Apple Watch Series 4 LTPO OLED screen supplier has LDI and JDI.
According to sources, JDI has provided Apple with a small number of LTPO OLEDs and is a supplier of LTPO OLED displays for Apple Watch Series 4.
Compared with LTPS TFT OLED, LTPO TFT OLED can theoretically save 10% to 15% of power, making the display screen consume less power. It turns out that LTPO OLEDs have improved the Apple Watch Series 4's endurance and improved the experience. The source revealed to the "Smart Display" that after evaluation, the performance of the JDI LTPO OLED screen is better than that of the LGD, which helps to improve the endurance of the smart watch.
In order to expand the adoption of JDI LTPO OLED, Apple requires JDI to mass production as soon as possible. The source disclosed to "Show Night Talk" that Apple asked JDI to achieve mass production in July.
But JDI is still conservative about the expected production time. Previously, JDI Managing Director Daxi Jianzhi revealed the latest plan of JDI OLED production line in an interview with AVC Industry Chain Insight at CITE2019. Daxi Kenji said that JDI's 6th generation AMOLED production line will be mass-produced in December this year, mainly producing LTPO OLED and LTPSOLED panels for smartphones, smart watches and VR applications.