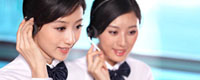 Name: Cassie.Huang
Tel: +86-755-27864416
Fax: +86-755-27864653
Mobile: 15989366182
E-mail: cassie@rxxdisplay.com
Skype: live:cassie_1191
QQ: 2850818618




Company News
>> Not only BOE AMOLED, Sichuan: 8 new display production lines have been planned 9th,July,2019
According to Sichuan News Network, the 6th generation AMOLED (flexible) production line of Mianyang, Mianyang, and the 8.6th generation thin film transistor liquid crystal display device production line of Huike are currently underway.
According to Ning Ning, deputy director of the Electronic Information Department of the Sichuan Provincial Department of Economics and Information, the 6th generation flexible AMOLED production line of BOE Chengdu and Mianyang has been successfully constructed. At present, 8 new display production lines have been planned in the province. In the future, the company will support enterprises to break through key technologies, expand the upstream and downstream supporting of the industrial chain, and help Sichuan's electronic information industry to take the lead in breaking through one trillion yuan.
The Mianyang New Display and Integrated Circuit Industry Training Program, which was recently released, clearly proposes to build a new Mianyang display and integrated circuit industry ecosystem. It is estimated that by 2020, the city's new display industry will achieve an output value of over 10 billion yuan. The new display industry chain with panel as the core will basically be formed, and the supporting system will be basically perfect.
Sichuan has gathered new display strengths such as BOE, Huike and CLP Panda. In addition to the BOE AMOLED production line, Sichuan has built three liquid crystal display panel production lines represented by CLP Panda 8.6 generation line, 5th generation of Jianli (Ren Shou) and Mianyang Huike 8.6 generation LCD panel production line. New display industry clusters in Chengdu, Mianyang and Meishan are expected.