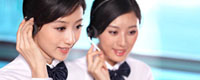 Name: Cassie.Huang
Tel: +86-755-27864416
Fax: +86-755-27864653
Mobile: 15989366182
E-mail: cassie@rxxdisplay.com
Skype: live:cassie_1191
QQ: 2850818618




Company News
>> Explosive! Apple Watch 5 will use JDI OLED screen 20th,August,2019
Apple Watch is Apple's most successful and almost the world's most popular wearable single product. The square dial that was spit out at the beginning of the release is gradually accepted by most users, and even become synonymous with fashion aesthetics.
Multi-party news broke the news that Apple's autumn new product launch will be on September 10, in addition to the "iPhone 11" series, Apple Watch 5 is also receiving attention.
According to analyst Guo Minghao's latest report, Apple Watch 5 will continue the OLED display, and JDI is expected to be a supplier. In addition, AW5 is available in titanium and ceramic case types. In the previous four generations, Apple never used titanium alloy. In the second and third generations, ceramics were used, but they were absent for four generations.
It is worth mentioning that for the OLED panel of the future Apple product line, Guo Mingxi believes that LG will participate more, and at the same time, China BOE (BOE) will join in.
Earlier, Guo Dashen predicted that in 2020, Apple will take the lead in applying MicroLED display technology, which is more energy efficient than OLED, and is not easy to burn.
Last year's AW4 offered 40mm and 44mm diameter models, running faster, adding drop detection, digital ECG function, and lasting two days.